New Poll Finds Concerns About Big Government Near All-Time High
Gallup released new poll results showing that 64 percent of Americans say Big Government is the biggest threat to the country in the future. Only 26 percent say that Big Business is the biggest threat and 8 percent say the threat is Big Labor.
Gallup first began asking this question in 1965. At that time, 35 percent said Big Government was the greatest threat, 17 percent said Big Business, and 29 percent said Big Labor. Now concerns have coalesced around Big Government, while concerns have significantly diminished regarding Big Labor.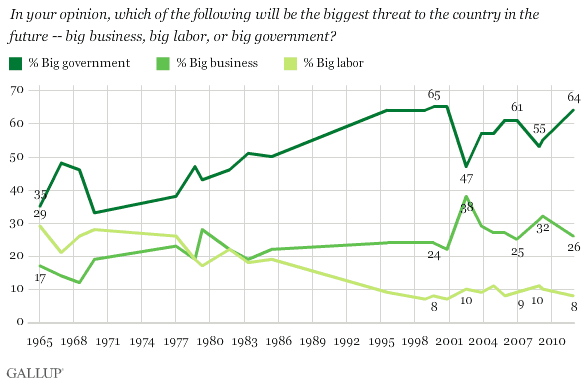 Source: Gallup