5 Myths About Newt Gingrich (Including Whether He's an Intellectual)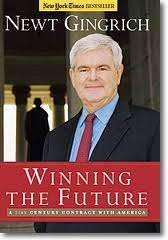 In the Wash Post, Reason contributor and Claremont McKenna political scientist John J. "Jack" Pitney writes up "5 Myths about Newt Gingrich."
Number 1 on the list? "Gingrich is an academic." Pitney's take:
He earned a PhD in history and taught college before winning a seat in Congress. He has often spoken of himself as a historian. In 1995, he told CNN's Bob Franken: "I am the most seriously professorial politician since Woodrow Wilson."

But whereas Wilson spent years publishing scholarly works, Gingrich was more like the professor who wins popularity awards from undergraduates but doesn't get tenure because he doesn't publish anything significant. He even told a college newspaper in 1977 that "I made the decision two or three years ago that I'd rather run for Congress than publish the papers or academic books necessary to get promoted."

Since then, he has given countless lectures and written more than 20 books, but has never produced truly serious scholarship. A typical Gingrich work is full of aphorisms and historical references — and devoid of the hallmarks of academic research: rigor, nuance and consideration of alternative views. Conservative political scientist James Q. Wilson once assessed materials for a televised history course that Gingrich was teaching as a "mishmash of undefined terms .?.?. misleading claims .?.?. and unclear distinctions."

Yet Gingrich has been quick to cite his credentials as a source of authority. In a letter to Reagan budget director David Stockman, he once wrote: "From my perspective as a historian, you don't deal in the objective requirements of history." And recently, he suggested that mortgage giant Freddie Mac had paid him for his historical expertise, not his Capitol Hill connections.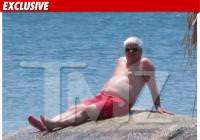 "The most seriously professorial politician since Woodrow Wilson?" That sounds like a line from an episode of The Millionaire Matchmaker. Besides being inaccurate, it is genuinely unflattering in every possible way and given that Gingrich offered it up voluntarily as a self-description, it's pretty telling, too.
Pitney's other four entries give similarly critical but fair appraisals of such things as Gingrich's Reaganite bona fides (eh, not as much as the former Speaker likes to say now), whether he's a "hard-core conservative" (soft core is more like it), whether he was unique in his congressional partisanship back in the day(Tip O'Neill, the lovable scamp, called Reagan "evil"), and whether he's got the drive to push hard in an election (who knows, but Gingrich once asserted that he wanted to "shift the entire planet" which sounds more like Al Gore than Gore does.)
Read Reason's presidential-candidate profile of Gingrich if you've forgotten why you're not seriously considering voting for him.