Mickey Kaus, Glenn ReynoldsTalk OWS, Unions, Tea Party, Chevy Volt, & More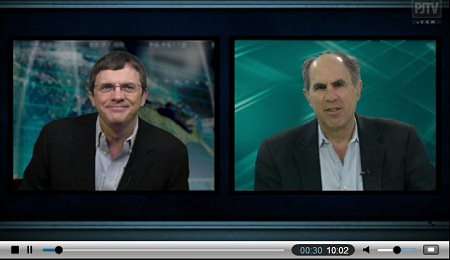 Excellent conversation between Glenn Instapundit Reynolds and Mickey Kausfiles Kaus on the newest installment of Instavision.
Click on image to watch these two Giants of the Blogosphere (think Godzilla and Mothra!) talk Occupy Wall Street, media bias, Tea Party, challenges to union power in Wisconsin and Ohio, the Chevy Volt, and more. About 10 minutes, may require free reg.
Reason.tv talks to Glenn Reynolds here.
And to Mickey Kaus (who tells the greatest story ever about the Velvet Underground playing at Beverly Hills High) here.