Reason Writers at the Movies: Peter Suderman Reviews In Time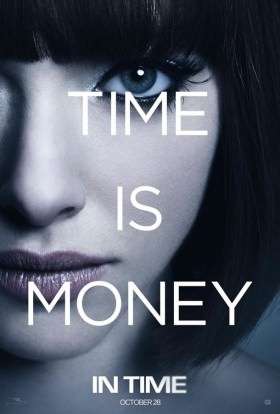 Reason Associate Editor Peter Suderman reviews the new thriller In Time about world in which time is used as currency in today's Washington Times:
In his debut film, the minor cult-classic "Gattaca," writer-director Andrew Niccol served up a sci-fi parable about inequality set in a genetically stratified world. With the new "In Time," also about genetically blessed haves and have-nots, Mr. Niccol has essentially made the same movie again—just worse.

"Gattaca" was a thriller premised on a world dominated by preprogrammed genetic gifts, where the children of the affluent are made to order—perfect athletes, musicians, and scientists—and the comparatively weak natural-born are treated like second-class citizens.

"In Time" revolves around a world infused with a different sort of genetic determinism, based not on talent but on time. In this alternate reality, humans have been genetically engineered to live just 25 years.

But there's a catch: They can live longer—while continuing to look 25—if they earn, steal, trade or otherwise acquire additional time. The rich live forever and never grow old, while the poor die young and wanting.

Indeed, time forms the foundation of the world's currency system, with each individual's store of saved-up days and years glowing across their wrist, like a tattooed stopwatch that also serves as a bank account.