Star College Student Nadia Habib Is Safe From Deportation–For Now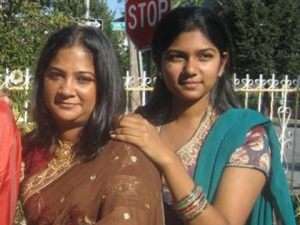 The Associated Press reports that Nadia Habib, the Bangladeshi college student who moved to the U.S. when she was 20 months old and who was set to be deported Thursday, is staying in the U.S. for the foreseeable future:
The two women arrived at a federal courthouse in lower Manhattan for their deportation meeting prepared to say goodbye to their family and board a plane. But instead, they emerged from the courthouse smiling as about 100 supporters cheered and chanted "education not deportation!"

"We still have a lot of waiting and hoping to do," Nadia Habib told supporters. "I'm just nervous. Tomorrow's my birthday, so this is kind of a great birthday present."

Immigration officials fingerprinted them, confiscated the Habibs' passports and put them under an order of supervision, which requires them to meet periodically with an immigration officer while their case is being reviewed. They weren't told when a decision would be made, though immigration officers said it was a high-priority case, Charles said.

Sen. Kirsten Gillibrand, who has been working with immigration officials on behalf of the family, released a statement praising the decision not to deport them.

"I am thrilled that Nadia will be celebrating her 20th birthday tomorrow at home with her family and will be continuing her studies in the only country she's ever known," Gillibrand said.
Not having your life wrecked by bureaucracy is one hell of a birthday present.