9/11 Over, Time to Pay Tribute to 9/12 "Spirit"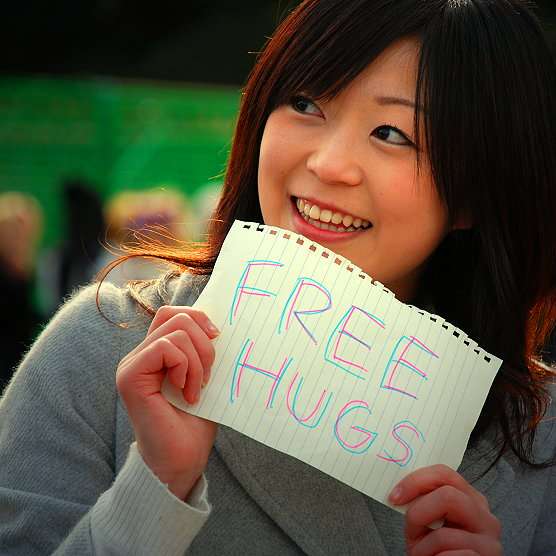 Arianna Huffington's 9/11 summation is not as aggressively bipartisan as what Sen. Chuck Schumer (D-NY) wrote in Politico, but in it, too lies the familiar question: Where's the 9/12 love?
Schumer believes the post-9/11 terrified togetherness on subjects like the PATRIOT ACT and the Iraq War were superior to people having different opinions about economic policies. (Schumer had some doubts about USA PATRIOT and Iraq, but he compromised because that's the kind of guy he is. After all, back then even politicians "[A]sked, "What can we do to help?" Then we went out and did it. We were pragmatic and nonideological in our approach.")
Huffington, meanwhile, starts with descriptions of people donating money, donating blood, and just generally seized with the desire to do something after 9/11. But then she dissolves into wondering why we can't all be, non-selfish, non-frivolous, and non-partisan all the time.
To her credit, Huffington at least mentions some of the civil liberties violations of the past decade, but then it's back to bemoaning the shallow, partisan culture of America. And then she writes:
Thankfully, however, not everyone has lost the spirit of 9/12. Indeed, all across the country there are countless examples of people and organizations dedicating themselves to helping those in need.
Then she highlights some charitable, commendable reactions to the horrible losses on September 11. But she doesn't bother to explain why political unity is an essential part of reacting to tragedy. There's something distasteful about the rhetoric of "missing" 9/12, which Glenn Beck was very excited about for a while there.
Americans donated $2.8 billion after September 11. But they donated $5.8 billion after Hurricane Katrina. And they broke new records for total yearly giving in 2007 by donating $295 billion dollars. They apparently don't need to agree on the security state to realize it's nice to donate money or time.
Some reaction to the 9/12 idea from around the web: Julian Zelitzer at CNN paints the partisan hugs with a misty picture, but he at least acknowledges their rarity. Al-Jazeera and Antiwar.com seem a little less than excited (the latter used Reason.tv's video on 19th century political bickering to underline the point that the newness of partisanship is a bullshit idea.)
Image courtesy of Wikipedia Commons user Jesslee Cuizon.