GOP CNN/Tea Party Debate: Nirvana Reference Edition
And then there was a Republican presidential debate with a Nirvana reference. Nevermind (haha) that former Utah Gov. Jon Huntsman's odd invocation of the 90s alt-rockers didn't make much sense, it was totally, undeniably there—which, come to think of it, is probably the best way to describe a lot of the debate.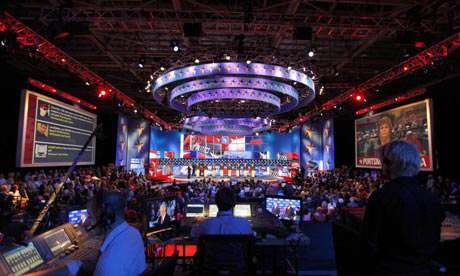 Watching Texas Gov. Rick Perry and former Massachusetts Gov. Mitt Romney go back and forth on Social Security was like watching two boxers spar—in a practice ring.
Is it a Ponzi scheme, as Gov. Perry has said before? Should it be a federal program at all, or returned to the states? If Romney likes it so much, then why did he say its accounting, if employed in the private sector, would be "criminal?"
Sadly, neither candidate suggested that we put individual accounts in heart-shaped lockboxes. Perry tiptoed around his harshest criticisms, saying that for those currently enrolled in the program, it should be "slam dunk guaranteed" that the program will continue to pay out benefits. Romney pressed further. Should the federal government have any role in the program? Perry dodged: "I think we should have a conversation—" Romney leans in for the kill: "We're running for president. We're having that conversation right now!" Well, as long as ubiquitous CNN host Wolf Blitzer let them, anyway.
Blitzer long ago mastered the art of speaking many words in a row without saying much of anything—at this point he is a marvelously forgettable words-producing machine. One wonders if he gave a pre-debate crash-course in content-free sentence production to the candidates. This was the sort of zzzs-inducing night at the podium where it was easy to come away feeling less informed than when you started. Like a late-season episode of Lost, it defeated even very low initial expectations.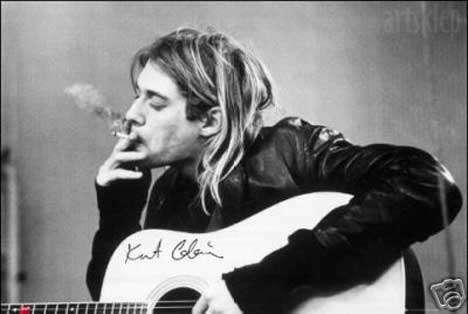 Herman Cain, the former pizza chain executive, revealed that he still measures economic growth franchise by franchise, declaring that "one restaurant is the basic fundamental business unit in this country." Rep. Michelle Bachmann wanted to shrink the federal reserve back down to "such a tight leash that they're going to squeak." Former Pennsylvania Sen. Rick Santorum accused Rep. Ron Paul of blaming America for 9/11. Paul was asked a couple more variations on ask-a-libertarian: "Really? You believe that?" Newt Gingrich, backing a fully funded eight-tentacled defense octopus, if that's what it takes, warned that "we are on the edge of an enormous crisis in national security" and ominously asked listeners to consider "what is at stake if a foreign terrorist gets a nuclear weapon into this country." Without an empowered Transportation Security Administration, who will protect us from crotch nukes?! Ahem.
Huntsman, not content to be the recipient of just one Awkward Award for his Nirvana reference, accused Gov. Perry of "treason" for saying that America's southern boundaries couldn't be sealed. Perry, for his part, had merely said that building a fence wouldn't work; he argued that stopping illegal immigration would require "boots on the ground" and thousands of full-time troops; time to declare war on the border!
And Washington profligacy too. All of the candidates who got the opportunity heroically vowed to get rid of waste in Washington (only Romney said it wouldn't be enough). None of them, however, appeared ready to repeal the Medicare prescription drug benefit created (but not paid for) under President Bush; even Rep. Paul said it "wouldn't be high on his list" of programs to wipe out. Gingrich argued that the silly idea that retiree entitlements and defense spending made up most of the budget was just "Washington mythology." Also: math! But what's the difference? Does it matter? Here we are now, entertain us, etc. etc.
Bonus pop-culture conversation starter: Which GOP presidential wannabe goes with which Nirvana song? A few starter picks:
Perry: "Territorial Pissings"
Romney: "The Man Who Sold the World"
Bachmann: "About a Girl"
Huntsman: "All Apologies"
Ron Paul: "You Know You're Right" and/or "Come As You Are"
Cain: "Big Cheese"
Gingrich: "Big Long Now"
Santorum: "Jesus (Doesn't Want Me for a Sunbeam)"