NASA Wants Your Science Fiction to Have More Science, Taxpayer Dollars In It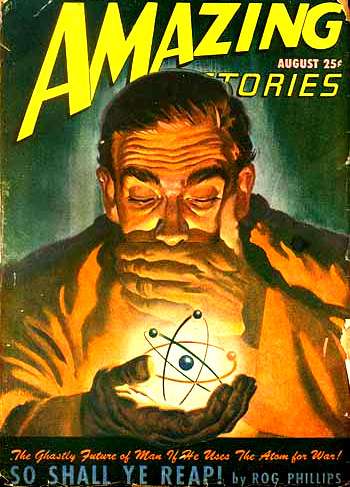 This new collaboration between NASA and a science fiction publisher sounds pretty awesome, but it's also more evidence that NASA is a ($19 billion) solution in search of a problem:
NASA will allow existing and new Tor/Forge authors to team up with NASA Goddard Space Flight Center's (GSFC) Subject Matter Experts (SME) to create scientifically accurate and entertaining novels in a distinctly unique way.
The project is supposed to get kids excited about real science—as opposed to getting kids excited about science and then having them get all sad when they discover that warp drives are made up.
Taxpayers are footing the bill for this little (and to be fair, it is very, very little) boondoggle, which is mildly annoying but certainly not worth getting your jumpsuit in a twist about in the grand scheme. But then the press release had to go and claim that the benificiaries aren't some very deserving science fiction authors, but taxpayers…and The Children.
"Ultimately this agreement will benefit taxpayers as we look for innovative ways to train students for the science challenges of the future," said Nona Cheeks, Chief of GSFC's IPP Office, which is managing the project's implementation.
Ah well.
Reason wrote about Tor as a hotbed of libertarians in 2008.
Also, Heinlein!