Michigan Appeals Court Rules That Selling Marijuana Is Illegal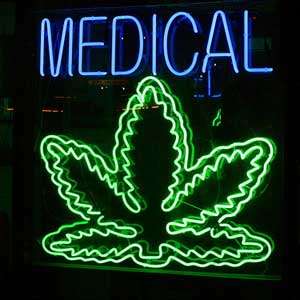 The Michigan Court of Appeals ruled earlier today that a 2008 state law legalizing the use of medical marijuana does not cover the sale of the drug:
In an opinion released this morning, the panel said a Mount Pleasant dispensary, Compassionate Apothecary, could be shut down because it sells the drug to members who are registered with the state to use or provide marijuana.

Specifically, the "medical use of marijuana, as defined by the Michigan Medical Marijuana Act, does not include patient-to-patient sales of marijuana, and no other provision of the MMMA can be read to permit such sales," the court ruled. "Therefore, defendants have no authority to actively engage in and carry out the selling of marijuana between (apothecary) members.

By enjoining the Mount Pleasant store from further operations, the ruling would appear to give prosecutors and law enforcement the authority to shut them down. The decision is expected to be appealed to the Michigan Supreme Court, which has a solid conservative majority.

The appeals panel, Judges Joel Hoekstra, Christopher Murray and Cynthia Diane Stephens, said an Isabella County trial judge erred in an earlier ruling by saying that the dispensary operators do not "possess" the marijuana, but merely facilitate its storage in lockers rented by members.

The law allows a "caregiver" to grow up to 72 plants for himself and five other patients. The court ruled dispensary operators indeed have possession of the drug and in amounts far in excess of what the law allows.

Moreover, the court ruled, "the evidence established that in the first two and half months of operating (the dispensary), defendants sold 19 pounds" of marijuana to members.
Greg Beato noted back in 2007 the various problems posed by "designated caregiver" language in California's medical marijuana law.