Federal Government Encourages Health Providers to Coordinate, Then Sues Them For Doing So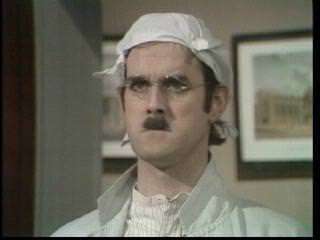 The Obama administration argued that last year's health care overhaul was a necessary step toward restraining the growth of health spending. One of the ways it was supposed to do that was by encouraging medical providers—physicians, specialists, and hospitals—to find better ways to coordinate the delivery of health care. Highly integrated provider networks, encouraged and regulated by the federal government, would help make health care cheaper and better at the same time.
With the law's incentives in place, some providers are indeed working on mergers intended to help coordinate care. But it turns out that in some cases, they're running into resistance… from the federal government, in the form of Federal Trade Commission antitrust action. That's what's happening in Toledo, Ohio, where a hospital merger is taking heat from the FTC's antitrust enforcers. The New York Times looks at the latest round of docs-vs.-the-FTC and reports that ongoing legal battles illustrate "the risks that arise when competing health care providers try to collaborate, as they are racing to do all over the country, in part because of incentives built into the new health law."
What are those risks? For providers, it's that one arm of federal government will take them to court for following through on the collaboration incentives offered by another part of the federal government. For patients, it's that, despite the Obama administration's argument that coordinated care would make health care cheaper, integrated health networks afford providers new market power that in some cases can actually drive prices up. The New York Times reporteth:
Federal officials are seeing a wave of mergers, consolidations and joint ventures in the health care industry. More and more hospitals are buying up medical practices that competed with one another. Groups of doctors, with the same or different specialties, are merging their practices.

Patricia M. Wagner of Epstein Becker Green, one of the nation's largest health care law firms, estimates that "50 percent to 60 percent of physicians and hospitals are exploring ways" to team up. The health care law encourages such alliances and joint ventures but provides no exemption from antitrust law, which bans mergers that may substantially "lessen competition."

Matthew J. Reilly, a senior lawyer at the trade commission, and his team of 14 lawyers have been hammering away at the Ohio merger for more than two months. Armed with thousands of confidential e-mails and dozens of depositions, Mr. Reilly said the merger would increase ProMedica's market share and "bargaining leverage," so it could force health insurance plans to pay higher rates to St. Luke's and to ProMedica's other hospitals.
Wait a minute. Didn't President Obama's Department of Health and Human Services publish a novel-length regulatory treatise laying out, in great and highly prescriptive detail, the rules for ObamaCare's new coordinated-care collectives? Does the federal government want doctors to coordinate or not? The answer seems to be yes. Except, but…no.
…The trade commission says it is investigating at least a dozen cases in which competing groups of doctors are linking up with one another or with hospitals under a single corporate umbrella.

"Such arrangements have the potential to generate cost savings and quality benefits for patients," said Richard A. Feinstein, director of the Bureau of Competition at the F.T.C. "However, in some cases, the arrangements can create highly concentrated markets that may harm consumers through higher prices or lower quality of care."
So the federal government does want providers to coordinate! Well, sometimes. And only in the complex, overly restrictive ways prescribed by various federal regulators.
But in other cases, federal authorities frown on coordination. And from time to time, federal officials might take integrated provider networks to court for coordinating, even if those health providers take expensive steps to follow the legal directives that have been laid out for them to avoid antitrust prosecution. How will anyone know which coordination efforts are deemed acceptable and which aren't? I guess the minders at the FTC will just have to decide, and then inform the providers of their decision, perhaps with an antitrust suit.
Skip Oliva wrote about the FTC's long-running war on doctors for Reason last December.