If Only Americans Weren't So Goddamned Stupid We Wouldn't Have to Send Them to Re-Education Camps
Jacob Weisberg, Slate:
there's no point trying to explain complicated matters to the American people.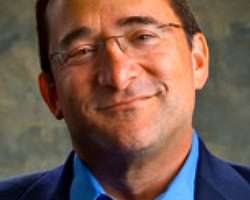 Drew Westen, New York Times:
To the average American, who was still staring into the abyss, the half-stimulus did nothing but prove that Ronald Reagan was right, that government is the problem. In fact, the average American had no idea what Democrats were trying to accomplish by deficit spending because no one bothered to explain it to them with the repetition and evocative imagery that our brains require to make an idea, particularly a paradoxical one, "stick."
Christina Romer, on Real Time With Bill Maher:
Maher asked Romer, "How uncontroversial is Keynesian economics?"

Romer said, "The basic idea that if you increase government spending or you cut people's taxes that stimulates the economy and lowers the unemployment rate, is a very widely accepted idea. It's in every economics textbook, that's what we teach our undergraduates, and I certainly try to teach them the truth.

"It is a very known and accepted idea and fact and the empirical evidence is definitely there, and people just want to say the sky is green."

Maher asked Romer how she felt about being "Palinized" by Republicans who aren't economists. She said, "Policy would be better if we listened to the experts."
Jeffrey Wells, Hollywood Elsewhere:
Many times I've riffed on a dark, delicious fantasy about rounding up Tea Bagger types and sentencing them to green re-education camps for minimum one-year terms. Not to punish per se but to expose these contemptible morons to facts, to truth, to the way things really are and how they're being played by the rich, and the fact that Boomers have taken almost everything and that diminished lifestyles and economic security are being bequeathed to Genx and GenY for decades to come, and that the best is definitely over. The infra-structure that once provided decent, fair-minded quality of life to middle-class people in this country is disintegrating. The game is rigged. This is the fall of the Roman Empire.

All largely because of impediments to logical, intelligent governing put up by the knee-jerk, mule-like, corporate-kowtowing mentality of Tea-Bagger types and their 60 or so looney-tunes Congresspersons now in office. We've truly become a South American society of rightist oligarchs, angry lefties, disillusioned wage-earners, retirement-age fuddies and struggling, debt-smothered have-nots, and the rightist boobs will never understand that they're primarily the problem. The deficit-reduction deal will almost certainly hurt growth and kill jobs, most analysts are saying. And the radical right will own this when it happens. This level of ideological denial is no longer appalling—it's become lethal. Ignoramuses can no longer be tolerated. The right is killing this country, things have gotten really crazy, and Obama will never stand up to them.

A second Civil War would be an incredibly destructive thing, but it would feel so good.
Related: Brian Doherty in the January 2010 issue, "Progressives vs. Democracy."