Nassau County Voters Decline to Pay for Billionaire's Stadium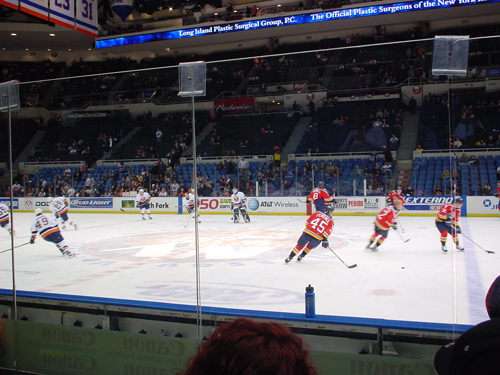 Yesterday voters in Nassau County, New York, rejected a proposal to borrow $400 million for renovation of the Nassau Veterans Memorial Coliseum, home of the New York Islanders. Charles E. Wang, who owns the NHL team, had offered to pay the cash-strapped county, which is expected to have a $143 million budget deficit this year, $2 million to cover the cost of the special election, but only if the bond measure passed. By a margin of 57 percent to 43 percent, voters rejected the bribe, rebelling at the notion of paying 4 percent more in property taxes to finance Wang's vision of a newly refurbished venue for his team. Wang, a billionaire who co-founded Computer Associates International, pronounced himself "heartbroken." The New York Times notes that "many Republicans [including Nassau County Executive Edward P. Mangano] supported the plan, along with construction unions and some land-use groups," whereas "Democrats, fiscal conservatives and developers generally opposed the plan, saying the county should not go further in debt to help Mr. Wang."
More on the folly of publicly funded stadiums here.