Jewish Groups Speak Out Against Israel's Speech-Killing Boycott Law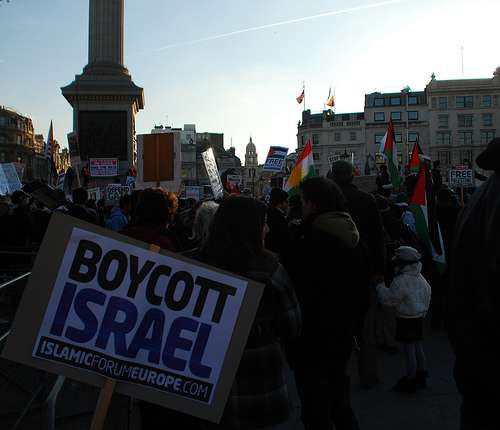 U.S. Jewish groups are speaking out against a new Israeli law which passed the Knesset last week. The law allows citizens to bring civil suits against persons and organizations that call for economic, cultural, or academic boycotts against Israel, Israeli institutions, or regions under Israeli control. It also prevents the government from doing business with companies that initiate or comply with such boycotts. In practice, this means that those in Jewish settlements in Judea, Samaria, and the Golan Heights being boycotted would have the right to seek compensation in court for damages.
Despite Israel's past as the target of international boycotts, the legislation met with much opposition from members concerned with the law's effect on freedom of speech.
One member of Kadima, Shlomo Molla, warned that "not allowing nonviolent protests will lead to violent protests," and a Knesset legal advisor described the legislation as "borderline illegal."
American Jewish groups which have spoken against the legislation include J-Street, Zionists of America, the Jewish Council for Public Affairs, the ADL, Americans for Peace Now and the New Israel Fund, Ameinu, the American Jewish Committee. Most have argued that the law undermines Israel's hopes for acceptance by the global community. The Union for Reform Judaism released a statement saying that the law is counter-productive because it "tarnish[es] Israel's image as a state committed to democratic values."
Yesterday, in what may be the first organized reaction to the law, Americans for Peace Now, a Jewish American organization, joined Israel's Peace Now group in calling for a boycott of settlement products.
The law is expected to reach the High Court of Justice, where most legal experts agree it will be repealed.
Photo courtesy of Graham Moore.