Dueling Perspectives on the Case Against DSK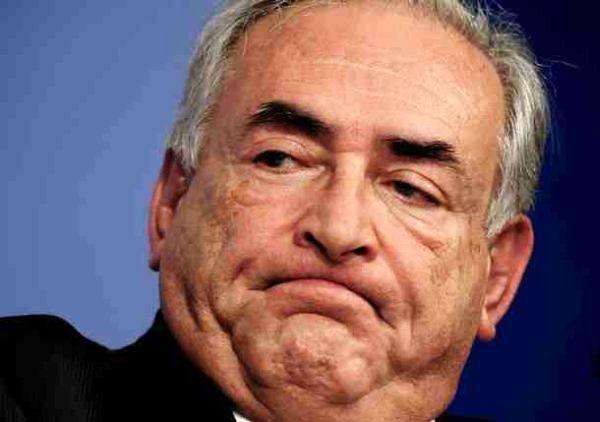 Lawyers for former IMF managing director Dominique Strauss-Kahn are meeting with Manhattan prosecutors today in an attempt to resolve the criminal case against him. Meanwhile, two New York Times columnists, Joe Nocera and Jim Dwyer, offer dueling perspectives, both pretty persuasive, on what has happened so far. Nocera argues that District Attorney Cyrus Vance Jr. "did the right thing" both in charging Strauss-Kahn with sexual assault and in re-examining the charge after doubts emerged about the credibility of his accuser, a housekeeper at the Sofitel in midtown Manhattan:
In just six weeks—an extraordinarily short time, as these things go—[prosecutors] put together a devastating profile of her past, filled with troubling inconsistencies, outright lies and the possibility that she hopes to profit from her alleged ordeal.

The prosecutors waste no time divulging these exculpatory facts to the man's lawyers. Then, in open court, they tell the judge what they've found. He releases the man from house arrest. Though the case is not yet abandoned, it almost surely will be….

The woman alleged rape…which was backed up by physical (and other) evidence. She had no criminal record. Her employer vouched for her. The quick decision to indict made a lot of sense, both for legal and practical reasons [since Strauss-Kahn had been about to leave the country]. Then, as the victim's credibility crumbled, Vance didn't try to pretend that he still had a slam dunk, something far too many prosecutors do. He acknowledged the problems….

A woman with no power made a credible accusation against a man with enormous power. [Vance] acted without fear or favor. To have done otherwise would have been to violate everything we believe in this country about no one being above the law…

We live in a country that professes to treat everyone equally under the law. So often we fall short. The poor may go unheard; the rich walk. Yet here is a case that actually lives up to our ideal of who we like to think we are. Even the way the case appears to be ending speaks to our more noble impulses. Vance didn't dissemble or delay or hide the truth about the victim's past. He did the right thing, painful though it surely must have been.
Nocera too blithely dismisses concerns about "perp walks" for defendants who are presumed innocent, and he does not explore the possibility that Vance's office rushed the indictment because it needlessly sought to keep Strauss-Kahn in jail instead of agreeing to have him released on bail (which would have given prosecutors more time to investigate). But I think he's right that Vance deserves credit for promptly revealing the weaknesses in his case, which is not something that prosecutors like to do.
Dwyer, by contrast, argues that none of the revelations about the woman's past show she is lying about her encounter with Strauss-Kahn and that Vance should take the case to trial:
There is evidence in the case that other people can provide, notably, crime lab results that show the semen of Mr. Strauss-Kahn was found on her clothing….

In the moments after the encounter between Mr. Strauss-Kahn and the housekeeper, four employees at the Sofitel New York each spoke to her, one after the other, and each was convinced that she was "shook up" and "in distress," according to a person involved with that part of the investigation. "You had two former police officers who didn't think she was making it up," the person said.
The Times likewise reports that her account "was so compelling that it brought tears to the eyes of seasoned investigators." Which could just mean that she's a good liar. But Dwyer goes through the timeline revealed by key card records and security camera footage, arguing that it jibes with the woman's account and undermines the notion that she targeted Strauss-Kahn because of his wealth. (Her lawyer claims a taped telephone conversation in which she allegedly talked about milking the case for money was mistranslated.) Although persuading a jury of the woman's veracity may be difficult, Dwyer says, that does not mean Strauss-Kahn is innocent.
That much is obviously true: Aside from the whole "reasonable doubt" thing, jurors might be swayed by logically irrelevant details (such as lying on an asylum application or associating with with a drug dealer) that make the accuser look bad without shedding any light on what actually happened in that hotel room. Speaking of which, I have to admit I am curious to hear Strauss-Kahn's explanation of how his semen got on the woman's clothing. If he claims the encounter was consensual, that presumably means he paid for it, since it's hard to imagine that a hotel housekeeper would be eager to have sex with him in the middle of her workday purely on the strength of his good looks and personal charm. Either way, yuck.
Previous coverage of DSK's legal troubles here.