No Spoonerisms for Jersey Sports Bars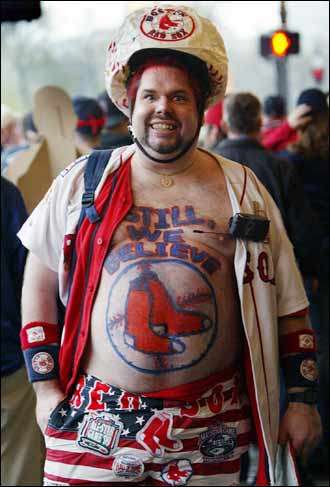 The latest example that all Red Sox fans should be sent on the slow boat to Pleasure Island government holds too much power over our lives, courtesy of NJ.com:
NEW BRUNSWICK — A New Brunswick businessman has filed suit in federal court, charging New Brunswick Mayor James Cahill is holding up approval of his liquor license for a new high end sports bar because he doesn't like the bar's proposed name — Buck Foston's.

Larry Blatterfein, who has owned the Knight Club, a bar on Easton Avenue, for 30 years, charges Cahill is violating his first amendment constitutional right to free speech by holding up the transfer of a second liquor license to Blatterfein from another restaurant in town.

The suit charges Blatterfein met with Cahill earlier this year and told him how he derived the name — a play on words that "is evocative of a century-old sports rivalry between the New York and Boston sports teams."

Blatterfein said in the suit Cahill told him he (the mayor) is a Boston Red Sox fan, but that wasn't the reason he opposed the name — he said he thought it was vulgar.
Link via Halos Heaven.