An Open Letter From Cory Maye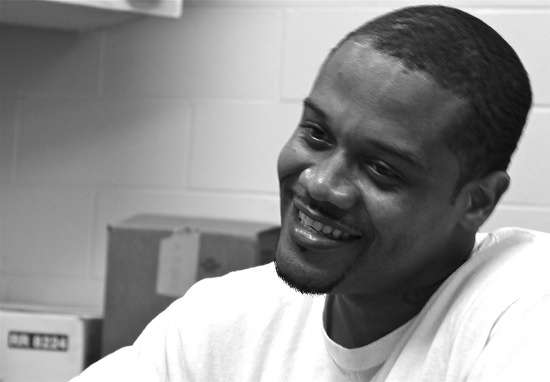 Radley Balko has published a note from the soon-to-be-free former death row inmate Cory Maye. Here's a portion:
I realize a lot of people are going to wonder why I accepted a plea. We just felt that regardless of the facts and evidence that pointed in my favor, there was the possibility that one or more jurors could not see it my way, causing a mistrial. That could leave me sitting here another nine months or more, or longer if it keeps repeating that way.

This is Mississippi, and some people refuse to let go of their old ways from the old days. I just didn't want to put my family through any more heartache, and didn't want to have to wait any longer. It was take a chance of a mistrial, or grab hold of my future and be the man/father/friend that I can be, and that my family loves and misses.

I'll forever be grateful to all the friends and supporters that have been with me throughout all of this. I thank God daily because it's good to know this world we live in can have many wonderful & caring people in it. I consider myself blessed to know you all are out there. I'll forever be in your debt. Thanks a million, and may we continue to stay in touch.

Love,

Cory J. Maye
The picture of Maye above was taken by Radley this morning. More on the case here.