The Dream of the '90s 1984 Is Alive in Portland!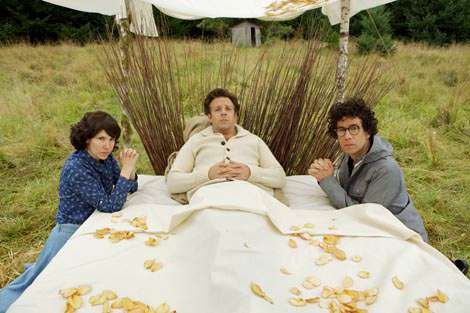 Ah, Portlandia. The only place in America where you can shit on a stranger's lawn without sanction (as long as you work for the Post Office), but God help you if someone notices that you haven't been properly tending your own:
A Portland pilot program that lets residents not only complain but get something done about neighbors' overgrown lawns will continue this summer, city officials say. That means homeowners who fail to mow their grass could get smacked with $233 monthly fines.

Under the program, all it takes to bust a neighbor is a digital photo uploaded to the city's website. With a photo in hand, a city worker can send a nasty-gram telling the homeowner to clean up his property—all from the comfort of a desk. […]

Residents have filed 260 complaints since the program started last July. Of those, the city found 157 valid. Threatening letters prompted action in about 80 percent of cases.
Link via '90s dreamer and friend o' Reason Nancy Rommelmann.