"Tea Party Extremism" vs. Major Party Everydayism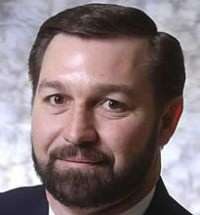 On Tuesday, Washington Post columnist Dana Milbank wrote a much-linked piece talking about all the crazy-ass shit that Tea Partiers are inflicting on the American body politic in 2011. Milbank's extended lead example was the disgusting comment by Kansas state Rep. Virgil Peck (R-Tyro, appropriately enough) suggesting that maybe we oughtta just shoot illegal immigrants from helicopters like feral hogs. Concluded Milbank:
Kansans may be surprised to learn that the immigrant-shooting idea was offered in their names, but they wouldn't be the only Americans getting unwelcome news from their state legislators now that many Tea Party types have come to power.

When Louis Brandeis called state legislatures "laboratories of democracy," he couldn't have imagined the curious formulas the Tea Party chemists would be mixing in 2011[.]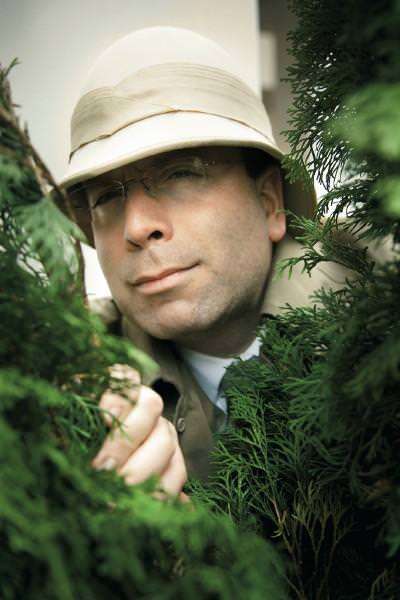 Reading this, you would have the distinct impression that Virgil Peck is a Tea Party kinda guy. But is he?
Well, for one, Peck was elected in 2004, not 2010. For another, the only Google News mentions of "Tea Party" and "Virgil Peck" that I could come up with were Milbank's piece, a similar connection-through-assertion from Creative Loafing, and this Business Week article from 2010 mentioning that Peck voted against a "Health Care Freedom Amendment" that had "strong backing from the tea party movement." But hey, he's a Republican, and an asshole, and it's 2011!
Milbank's collection of usually kooky, occasionally godawful, and sporadically passed bits of state legislation that he pins 100 percent on "Tea Party chemists" was nonetheless championed as a "very well-reported column, an absolute must-read," by U.S. News' Susan Milligan (in a post titled "Tea Party Extremism Run Amok"), so I think it behooves us to take seriously Milligan's follow-on challenge:
If the anti-big-government, local-control camp wants to prove its sincerity, it can help out right here in the District of Columbia.
Agreed! Let's start by looking at not just what the goofier D.C. City Councilmembers have proposed, but what they've actually been enacting, particularly since the pro-big-government American Federation of Teachers and American Federation of State, County, and Municipal Employees shelled out seven figures to unseat pro-school reform mayor Adrian Fenty last year:
* Gray Hires More Senior Staffers Than Fenty Did, and Is Paying Them Significantly More
* 'Fully loaded' SUV Puts D.C. Council Chairman Kwame Brown on the Spot
* Washington D.C. Axes $700,000 Green Payment to Residents for Installing Solar Panels to Cut Budget Deficit
* City Council Looks into UDC President Dr. Allen Sessoms' Luxury Trips
* DC City Council to Hold Hearing on Problems with Police Breathalyzer Equipment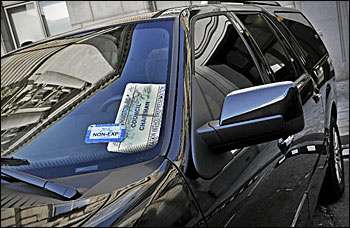 Alas, the "anti-big-government" camp doesn't have much pull here, since registered Democrats outnumber registered Republicans by more than 11 to 1 [pdf]. And though the District of Columbia is an extreme case in every sense of the word, this kind of misgovernance is being replicated every day in such non-TP, non-Montana outposts as Bell, Hoboken, Jackson, Cincinnati, Cleveland, San Francisco, Miami, Los Angeles, and scores of other cities.
While it's indeed disturbing (if almost kind of funny) that some states are fighting tooth and nail against Sharia Law, apparently with at least some support of Tea Party activists; any basic power analysis of the world we actually live in will conclude that the Tea Party tendency, whether extreme or not, has a fraction of a fraction of the power that non-limited-government Republicans and Democrats wield–terribly, in my opinion– every day of the week.
Meanwhile, next time you see some crazy comment or action ascribed by the mainstream media to the Tea Party, you'd be better off double-checking.