Maybe People Will Like ObamaCare Better In Comic Book Form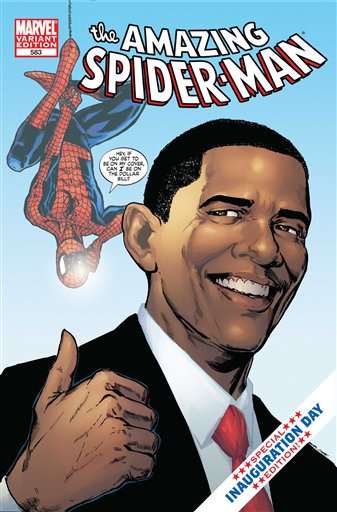 Today's conundrum: I like comic books. I dislike ObamaCare. But an ObamaCare comic book graphic novel…? I'm guessing no, but I suppose I'll find out soon enough:
The MIT economics whiz who crafted President Obama's national health-care overhaul now plans to explain the complex and controversial plan to the masses — in one long comic book.

Jonathan Gruber, a nationally recognized health economist who devised the economic underpinnings of Obamacare (Gruber hates the term), said his three comic-loving kids encouraged him to use the hip format of the graphic novel — basically an expensive comic published in book form — to tell the story of the complicated plan to 300 million Americans.

Unlike most comic books, Gruber's won't have a superhero like Batman or Captain America or a villain like the Joker, he said.

"I'm going to use the facts to tell the story," Gruber, 45, told the Pulse yesterday. "I'm the narrator guiding the reader through the law. It'll have lots of pictures and text."

Hill and Wang, a division of publishing powerhouse Farrar, Straus and Giroux, plans to release Gruber's book, tentatively titled "Health Care Reform: What It Is, Why It's Necessary, How it Works" this fall.
I have to admit, the doggedness of the law's supporters on this front really is kind of heroic: Despite the law's steady unpopularity, they continue to believe that it will someday become popular if only they can explain to the public what's in it. They've spent the last year or so attempting to do so without much success. That's likely left them without a lot of options. At this point, ObamaCare: The Comic Book seems as likely to convince people as anything else.
Last time we checked in on Gruber, he was selling ObamaCare's virtues while failing to disclose the hundreds of thousands of dollars he'd taken from the administration to consult on its effects. Reason on comic books here. Reason on ObamaCare here.