El Paso Food Trucks Fight Back
In El Paso, Texas, it's illegal for food trucks to sell within 1,000 feet of a bricks-and-mortar restaurant, convenience store, or grocer. Which, as you might guess, doesn't leave a lot of territory: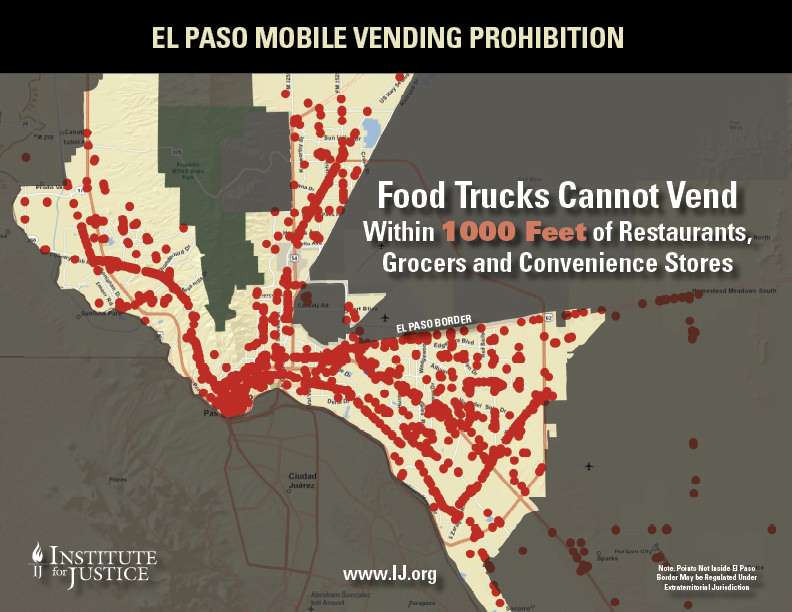 The always righteous Institute for Justice filed suit yesterday. The El Paso case is slated to be the first in a nationwide initiative in defense of food trucks, carts, and other purveyors of calories on wheels.
Watch IJ's video about some of the vendors that are affected by the law here. (Sample quote: "We not living on welfare or anything. Work and work and work. If it's a crime to work, I guess I'm a criminal.")
Reason has been all over the illegal mobile food beat.