Suspect in Tucson Shooting Has History of Death Threats, "Nonsensical Outbursts"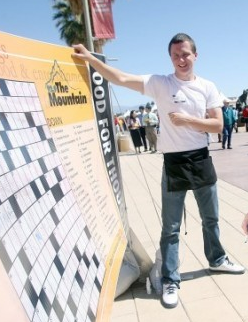 Six people, including a federal judge and a nine year old girl born on September 11, 2001, were killed in yesterday's shooting in Tucson. Several others were injured, including Democratic Congresswoman Gabrielle Gifford, who was shot in the head, but is reported to be alive and responsive to certain simple commands. Police now have a suspect in custody, and the Arizona Daily Star has details on the alleged shooter's background:
The suspected shooter is Jared Lee Loughner, a 22-year-old who lives on the northwest side. He is mentally unstable and may have had an accomplice, Pima County Sheriff Clarence Dupnik said Saturday evening.

A former classmate of Loughner at Pima, from which he was suspended Sept. 29 for code-of-conduct violations, said he was "obviously very disturbed."

"He disrupted class frequently with nonsensical outbursts," said Lynda Sorenson, who took a math class with Loughner last summer at Pima Community College's Northwest campus.

Dupnik said the suspected shooter has made death threats before and been contacted by law-enforcement officers. The threats weren't against Giffords, Dupnik said.

…Loughner's online accounts contain some political comments but are dominated by bizarre discussions of his desire to establish a new currency and his disdain for what he considered the public's low literacy rates. He also wrote threatening and despairing messages.
DanielFoster has collected screengrabs from several of the alleged shooter's YouTube videos, most of which consisted entirely of text set to music. In the text from those videos, Lougher writes about terrorism, U.S. currency, and revolution.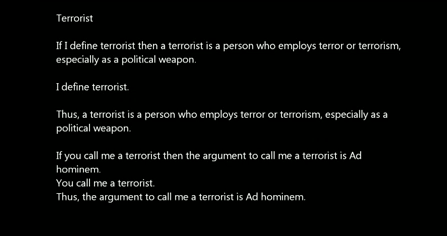 According to The New York Times, members of Congress are planning to delay some legislative action, including a vote on the repeal of the health care overhaul, as a result of the shooting:
The House was set to vote Wednesday on the new Republican majority's proposal to repeal the health care law that had energized their supporters and ignited opposition from the Tea Party movement. Representative Eric Cantor of Virginia, the new majority leader, said Saturday that the vote and other planned legislative activity would be postponed.

The original health care legislation stirred strong feelings that flared at angry town hall meetings held by many Democratic lawmakers during the summer of 2009. And there has been broader anger and suspicion rising about the government, its finances and its goals, with the discourse partially fueled by talk shows and Web sites.

Tea Party activists also condemned the shooting. Judson Phillips, the founder of Tea Party Nation, noted on his Web site that Ms. Giffords is "a liberal," but added, "that does not matter now. No one should be a victim of violence because of their political beliefs."

But others said it was hard to separate what had happened from the heated nature of the debate that has swirled around Mr. Obama and Democratic policies of the past two years.

"It is fair to say—in today's political climate, and given today's political rhetoric—that many have contributed to the building levels of vitriol in our political discourse that have surely contributed to the atmosphere in which this event transpired," said a statement issued by the leaders of the National Jewish Democratic Council. Ms. Giffords is the first Jewish woman elected to the House from her state.
Rep. Raul Grijalva, another Democratic legislator from Tuscon, told TPM yesterday that "there's a lesson in this whole horror that we're going through—it's about the tone and the tenor of the debate."
"None of us get into this business thinking that we're risking life," he said. "But there's a tone of division hatred anger that's been part of the political dialogue for far too long. This might be an extremist, it might be an isolated case, but the fact that a person feels that an elected official is expendable because of a different set of views is not the American way. I hope there s a lesson people learn about that tone and tenor."