Rev. Al: Team Player on For-Profit College Regs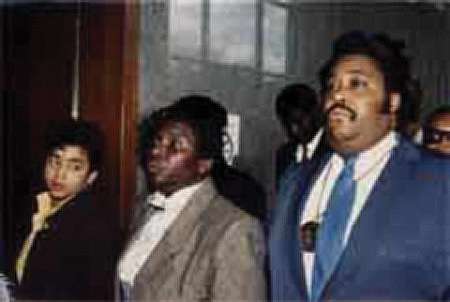 Do for-profit colleges actually profit by murdering their students?
Not according to Rev. Al Sharpton, who supports the for-profit education industry in its struggle to stay on the public tit.
The Obama Department of Education, under Secretary Arne Duncan, seeks to impose tighter restrictions on for-profit schools that get federal support. Specifically, as more for-profits receive accreditation by buying distressed schools and otherwise passing muster with America's shadowy half dozen or so accrediting organizations, Duncan wants to tie federal grants, guarantees and tax incentives to the workplace performance of graduates.
As former Reason intern Mike Riggs explains in the Daily Caller, Sharpton makes a strong case that singling out the for-profits in this way hurts an industry that provides an in-demand service to poor people:
Sharpton has argued that for-profit schools are integral to raising low-income and minority Americans out of poverty. Both he and [one-time Clinton Administration staffer Lanny] Davis oppose the scope and focus of the gainful employment regulations proposed by the Department of Education and Secretary Arne Duncan. The regulations would prohibit schools with high drop-out and student-loan default rates from accepting federal student aid.

The term "gainful employment" was coined to reflect the Education Department's belief that career colleges like Kaplan, University of Phoenix, and DeVry habitually engage in deceptive marketing to low-income students by promising them unrealistic job prospects and not doing enough to keep them enrolled. Opponents of the regulations, like Davis and many leaders in the African American and Hispanic communities, believe that the high default and drop-out rates, as well as the problems many career college graduates face in finding decent-paying jobs, are obstacles that low-income Americans face regardless of the tax status of the institution they attend.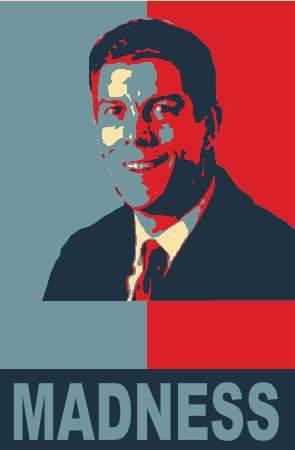 Sharpton's support for the for-profit education industry makes him an ally of Lanny Davis, who now shakes the trees in D.C. on behalf of the industry. But as Inside Higher Ed reports, Sharpton dialed back his stentorian delivery slightly after Davis asked for permission to use his likeness and a quotation in an ad:
"We want to run this ad in next Monday's Washington Post – the day of a meeting with Secretary Duncan and a dozen or more members of Congress, organized by Rep. [Alcee] Hastings," Davis wrote.

"I CANNOT approve this quote or my name/likeness in this ad," Sharpton replied via his Blackberry. "Though I agree that there is a need for the services the schools provide, especially in communities of color, we should weed out the abusers of this service.

"To attack the Department rather than engage them is a bad strategy in my opinion. I think the President and Sec Duncan are not the enemies here. In fact I think they have done more for closing the education achievement gap than they have been given credit. I would like to seek a common ground to protect the services minority students need but not defend those who have manipulated those needs for ONLY personal gain," Sharpton added. "Let's talk."
If you're only going to click on one of those links, make it the Daily Caller story, which gathers some wool on why the Department of Ed leaked the emails to InsideHigherEd. I figure all this stuff is just range-finding. When the regs get applied in hot blood, they will 1) not be unduly restrictive of any of Davis' paying clients; 2) create barriers to entry to new competitors; and 3) thanks to 1 and 2, build a more vertically integrated industry that will have better access to public support regardless of customer satisfaction.
As for the surface intent of the regulations, I have no problem with them. To the extent the federal government has authority to promote college attendance (I don't think it does, but the majority of Americans and all three branches of government believe otherwise), then it has a legitimate interest in verifying the market performance of companies that receive its largesse. I concur with Inisde Higher Ed commenter "Adjunct George" that Duncan should extend this scrutiny to the public and private non-profit schools—which are also selling a shady product at an inflated price. But given the relatively poor performance of the for-profits in terms of graduate earnings, student debt load and default rates, it's hard to make a compelling case that singling them out for federal abuse is unfair.