'The New Law Will Allow Consumer Choice'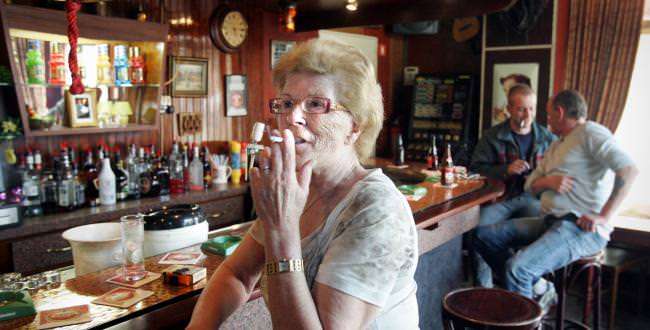 As Jesse Walker noted this morning, the Dutch government has relaxed the smoking ban it imposed in 2008 on businesses open to the public. Under the new policy, small, owner-operated pubs (about 2,000 nationwide, according to the Daily Mail) can let their customers smoke without risking fines:
Dutch health minister Edith Schippers promised that impromptu smoking checks by food and consumer safety inspectors would now be stopped.

"The new law will allow consumer choice. A sign will inform customers whether or not they are allowed to smoke on the premises," she said.
Why is consumer choice regarding smoking rules confined to small bars run by their owners? Presumably because the government trusts people with the choice of whether to drink in a smoky bar but not with the choice of whether to work there (unless they also own the place). Still, the new Dutch policy is notably more tolerant than the regulations of many U.S. jurisdictions, which often ban smoking in bars and restaurants to protect employees yet make no exception for businesses that have none.
In 2008 I noted that the operators of Dutch "coffee shops" that sell cannabis were worried about the impact of the smoking ban. Although the law does not apply to pot smoke, coffee shop customers have a legally risky habit of mixing tobacco with their marijuana.