The Great Halloween Roundup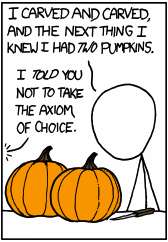 First: This is what the Internet is for—an interactive map of Jersey Devil sightings.
Second: The diary of Matthew Hopkins, witchfinder general, is made public.
Third: If a haunted house isn't frightening enough for you, you could try this experience instead.
Fourth: Houston Press picks the top five Halloween warnings forwarded by frantic moms. On a related note, here's a handy link to to the Halloween page at Snopes.com.
Fifth: I'm pretty sure I've blogged this brilliant Cthulhu/Peanuts mashup in the past, but it's too good not to link to it again.
Sixth: Some Satan humor.
Finally: I missed the news in June that the great country-funk singer-songwriter Larry Jon Wilson passed away. In belated tribute—and, yes, in honor of Halloween—here's a spooky song he recorded in 1976: