Also, He's Always Happy and Affectionate When the Defense Secretary Comes Home, Even if He Spent the Day Lying to the Country About Why We Went to War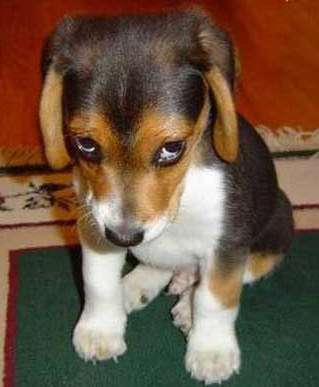 It was under their nose all along.
Picking up the chemical signature of those bombs should be relatively straightforward — just a matter of picking up the stray molecules that float away from unstable explosive material. In practice, it hasn't been so easy. In 1997, a young program manager at Darpa launched the "Dog's Nose" progam, to develop a bomb-sniffer as good as a canine's. Today, that program manager, Regina Dugan, runs the entire agency.
It's now 2010. What have they found?
Drones, metal detectors, chemical sniffers, and super spycams — forget 'em. The leader of the Pentagon's multibillion military task force to stop improvised bombs says there's nothing in the U.S. arsenal for bomb detection more powerful than a dog's nose.

Despite a slew of bomb-finding gagdets, the American military only locates about 50 percent of the improvised explosives planted in Afghanistan and Iraq. But that number jumps to 80 percent when U.S. and Afghan patrols take dogs along for a sniff-heavy walk. "Dogs are the best detectors," Lieutenant General Michael Oates, the commander of the Joint Improvised Explosive Device Defeat Organization, told a conference yesterday, National Defense reports. That's not the greatest admission for a well-funded organization — nearly $19 billion since 2004, according to a congressional committee — tasked with solving one of the military's wickedest problems.
Seems like $19 billion would have bought and trained a lot of dogs.
CORRECTION: The $19 billion figure is DARPA's entire budget since 2004, not the amount of money allocated to Dog's Nose.