We Don't Need No Breast Cancer Awareness Bracelets in The Classroom…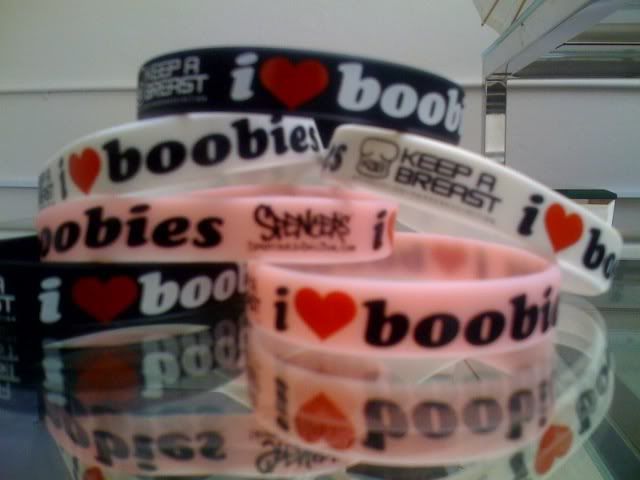 In case you've forgotten just how shitty and prison-like high school can be (and why school choice would, like, totally rule!), here's a dispatch from the frontlines of adolescence:
This week, Baltic High School, just north of [Sioux Falls, S.D.], became one of the latest across the USA to ban the rubber bracelet, which has a message some say is in poor taste: "I love boobies."The bracelets have caused controversy in schools in states including California, Colorado, Idaho, Florida and Wisconsin. Some districts allow students to wear them inside-out, and others ban them.

"When we had an assembly the first day of school, I basically told the students we are not insensitive to the cause," Baltic High Principal Jim Aisenbrey says. "I think everybody in the gym, including myself, has had a family member or relative or friend who has dealt with the issue. I do think there are more proper ways to bring this plight to the attention of people, and I don't think this is a proper way."
More here. It's a small annoyance, sure, and I don't doubt that all sorts of off-color comments emanated from the bracelets like a homing device. But really, can high schools work harder to just try to suck the life out of everyone and everything?
Then again, this is how it's been for decades, if not centuries: oppressive, repressive, suppressive Mr. Weatherbees and Miss Grundys trying to smother signs of life among their students. And the students end up forming their personalities against said repression. Where else is that dark sarcasm in the classroom gonna come from?
Take it away, Pink Floyd.