Why Is Eli Broad Renting a Full Block of Downtown L.A. for $6,481.48 a Month?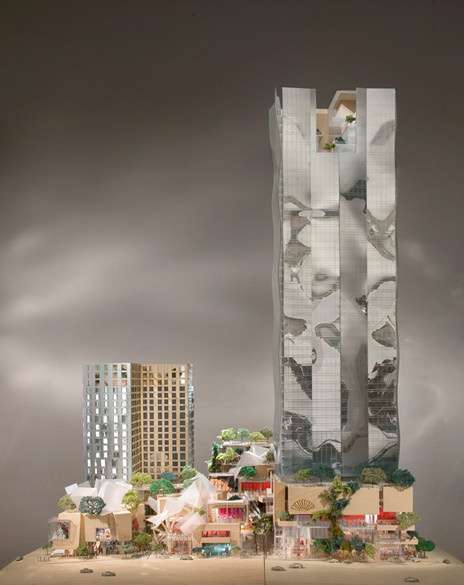 Eli Broad's new agreement to build a downtown Los Angeles art museum gives the capricious billionaire and medieval patron of the arts what may be the sweetest rental deal of the century: a 99-year lease of a large parcel in downtown L.A. for a mere $7.7 million.
If that figure is accurate (more below), this means one of the 100 richest people on the planet is leasing a full block on Grand Avenue for $6,481.48 a month. The owner of the land (in this case, L.A.'s Community Redevelopment Agency) could have gotten more than that with four rental units.
Instead, L.A. taxpayers will be funding the creation of yet another art museum, as part of Broad's long-term goal of bringing "culture" to a city full of actors, musicians, filmmakers, writers and artists.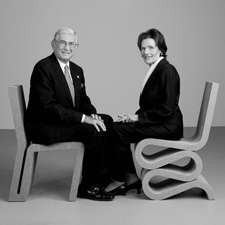 Maximizing value has never been a goal of the subsidy–rich, too-big-to-fail "Grand Avenue Project," a deal so rotten even CalPERS stayed away from it. Heavily boosted by the L.A. Times as well as the city and county government, but attendant upon the whims of Broad and featuring projected numbers that never penciled out, the project has gone on not happening for nearly half a decade. Fortunes are lost in anticipation of the Grand Avenue Project. People go mad waiting for the Grand Avenue Project.
So the tiny handful of GAP supporters are relieved that at least the museum "piece" may soon break ground.
But why is Eli Broad, whose net worth is estimated to be $5.2 billion, getting such affordable housing for his vanity project?
The L.A. Times' David Ng and Jori Finkel spend a lot of time marveling at the competition among fancypants architects to add a new eyesore to the cityscape. (The blue-chip New York firm Diller Scofidio + Renfro won, if you're into that kind of thing.) But they don't give much thought to the fiscal details – probably a wise move when considering the smoke and mirrors involved in the "rejuvenation" of downtown L.A.
I have calls in to every member of the Grand Avenue Committee, and a helpful staffer in the office of Councilwoman Jan Perry says reporting on the 99-year lease is wrong: The $7.7 million is "not the lease," my new friend says. "That's money the Eli Broad foundation paid for affordable housing" under a 2004 Disposition and Development Agreement. Instead, Broad will lease the property for even less: a mere $1 a year – the going rate, I'm told, for "cultural institutions."
That's a pretty big taxpayer hit just to realize one old man's vision of a more New York-like Los Angeles. Take it away, Terry Allen:
Update: County CEO William Fujioka returned my call and explained that initially this entire city block of public land was going to be given to the billionaire at the buck-a-year rate. Thus, he says, Broad's $7.7 million price is the result of tough negotiation. "That $7.7 million will go for affordable housing," Fujioka said. "And for a guy like me, I'm a big supporter of affordable housing."
When I asked how $7.7 million can be considered a good price for the sale of an entire block on a hilltop in downtown Los Angeles (according to Zillow, condo units along a less attractive stretch of Grand Ave. still fetch $1.25 million each), Fujioka referred me to the CRA, which did the appraisal (and has not yet answered any of my calls). "If you're expecting a comment I'd be commenting on something I don't know about," he said. Then why did he vote for the deal yesterday? "There were a bunch of reason we approved it," Fujioka said.
Fujioka (who seems like a nice guy, and I'm sorry to have to lay into him) says these de facto land grants to rich developers pay for themselves in currency that he can't exactly quantify. "In other situations like this, where the person will fund the thing himself, it would be a buck a year," Fujioka says. "We'd do that for the value it brings—value to the city and the county. If you're saying it's a gift, I wouldn't characterize it as a gift."