Joe Biden Is So Sentimental That He Wants To Keep Part Of GM As A Keepsake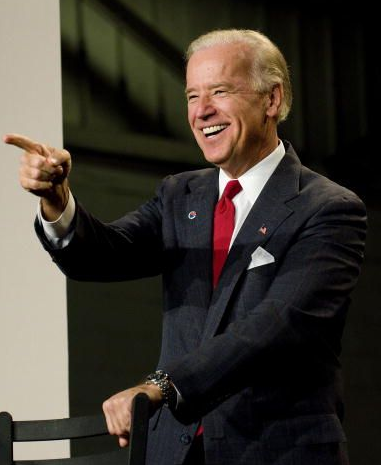 We're not through with GM yet! (Maybe.)
Vice President Joe Biden reiterated Monday that the U.S. government may maintain an ownership stake in General Motors Co. beyond this year, as the auto maker prepares to return to the stock markets as early as this fall.

"I don't know if you get totally out of GM" by the end of this year, Mr. Biden told reporters during a tour of Chrysler Group LLC's Toledo, Ohio, assembly plant, where the Jeep Wrangler is made. "I think that IPO will be successful."

Mr. Biden added that the car industry turnaround has been "very successful" under the Obama administration.
Very successful? I know some folks who might disagree, but I suppose it's all in the eye of the beholder. If by "very successful," Biden means "took a massive loan from the government, then paid (part of it) back with a separate pot of government money," then yes, GM has been quite successful.