Missouri Voters Reject Individual Mandate to Purchase Health Insurance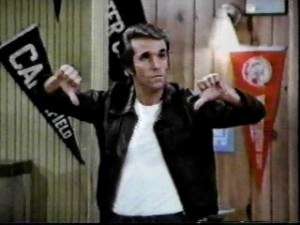 In January, the Kaiser Family Foundation released a polling report showing that, of the various headline provisions in new health care law (which at the time had not yet passed), the least popular was the requirement that every American to purchase private health insurance or face a penalty. Throughout the health care debate, most polls on the subject found that the individual mandate, a key feature in the law's nearly universal insurance scheme, was among the least popular provisions. And the fact that the electorate opposed such a provision by a significant margins had been well understood for years; as a candidate for president, Obama specifically opposed the mandate, saying,"If a mandate was the solution, we could try that to solve homelessness by mandating everybody buy a house." But once in office, Obama flipped his position. The bill passed with the insurance-purchase requirement intact. It's currently scheduled to take effect in 2014.
But that doesn't mean people like it any better. Turns out that in Missouri, at least, the individual mandate remains deeply unpopular. Yesterday, reports the New York Times, the state's voters "strongly approved a new law that rejects a key provision of President Barack Obama's health care overhaul." By a 71 percent to 29 percent margin, voters approved Proposition C, which, according to the ballot text, "will amend Missouri law to deny the government authority to penalize citizens for refusing to purchase private health insurance or infringe upon the right to offer or accept direct payment for lawful health care services."
What's still unknown is whether the ban on insurance mandates will stand up to legal challenge. Federal law usually trumps state law, and even amongst experts critical of the individual mandate, few think states are likely to win in court. But as the Goldwater Institute's Clint Bolick has argued, it's not a foregone conclusion that laws like the one approved by Missouri's voters will be struck down. And either way, votes like these serve as a reminder that one of the key provisions of the president's signature achievement remains deeply unpopular.