"The center of the financial world has moved from Wall Street to…the Treasury Department."
A major reason the financial reform bill passed was that Democrats and a handful of moderate Republicans felt the need to do something, anything to show that Washington could stand up to Wall Street. But as I've argued before, few legislators really understood the industry they set out to change, or what problem they were really trying to solve. The result was a bill that, according to one former FDIC chairman, contains "nothing" that "would have prevented the previous crisis"—the crisis that legislators were ostensibly responding to with the law.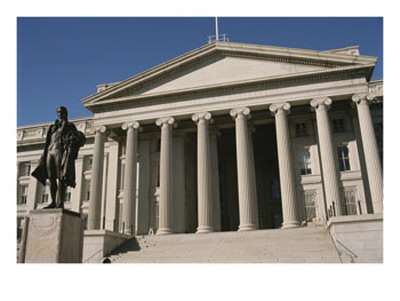 In other words, in authoring the bill, legislators knew they wanted to do something—but never really figured out exactly what they wanted to do. But now it's the law. And that means it's up to regulators to figure out what it all really means.
In the near term, long nights will continue as lawyers attempt to answer a barrage of questions by issuing client advisories, hosting Webinars and taking phone calls. But more significant, industry leaders say, will be the shift of power that occurs as regulators flesh out the guts of the legislation during a multi-year rulemaking process.

"The center of the financial world has moved from Wall Street to 15th & Pennsylvania—the Treasury Department. That's not going to be lost on clients," said Richard M. Alexander, managing partner at Arnold & Porter.

…Though the overhaul weighed in at more than 2,300 pages, experts estimate that only about a fourth of its provisions are set in stone. Even key details about some of its most significant provisions, including the newly created Consumer Financial Protection Bureau and the controversial Volcker Rule, were left largely up to regulatory agencies.
For regulators in Washington, this is a He-Man moment: They get to life thousands of pages of legislation above their heads and declare, "I have the power!" The trouble seems to be figuring out what to do with that power once they have it.
It's not just financial regulators, eith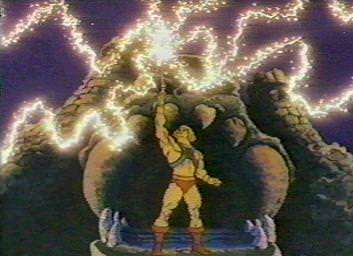 er. There are some similarities here to the health care bill, which kicks a host of implementation decisions to regulators. We've already seen insurance commissioners fumbling over how to determine if an insurance company is making too much profit, and which insurer expenditures constitute clinical services. And now those regulators are starting the process of determining which health benefits will be designated as "essential health benefits"—a process that's also likely to prove difficult:
On September 23, the reform law will eliminate annual limits on "essential health benefits." But without a regulation on what counts as an "essential health benefit" in sight, insurance commissioners are skittish over what will or won't make the cut—or how they'll make that decision themselves. "That's the problem we're going to have," Josh Goldberg, health policy analyst at NAIC, said at last week's conference. "Beginning on Sept. 23, we're going to have make a judgment of what essential benefits are."
What we're seeing with both of these bills is a massive shift in authority away from the private sector. For both Wall Street and the health care industry, the locus of control is, increasingly, in the halls of Washington bureaucracies.