"Draw Mohammed" Originator, Despite Backing Off, Now on Jihadi Hit List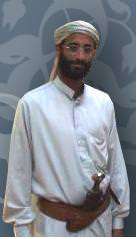 More bad news, not just for free expression, but for the momentary contemplation of future free expression:
Molly Norris, the American cartoonist who started "Everybody Draw Muhammad Day," has been placed on the hit list of radical Muslim cleric Anwar al-Awlaki.

Al-Awlaki singled out Norris as "a prime target of assassination" for suggesting earlier this year that Americans draw the prophet to protest the censorship of a "South Park" episode that depicted Muhammad in a bear costume. Islam forbids graphical depictions of Muhammad.

Norris has since backed off from her protest. […]

"The vitriol this 'day' has brought out of people who only want to draw obscene images is offensive to Muslims who did nothing to endanger our right to expression in the first place," Norris wrote on her website. "I apologize to people of Muslim faith and ask that this 'day' be called off."

But that apology seems to have fallen on deaf ears. The hit list, published in Inspire, an al-Qaida-sponsored online magazine geared toward recruiting young American Muslims to violent jihad, is not likely to be an idle threat.

Danish cartoonist Kurt Westergaard has been repeatedly targeted by terrorists for drawing Muhammad. In February, he and his granddaughter hid in a panic room in his home as a man, inspired by jihad, tried to kill him with an ax. […]

"We understand the absolute seriousness of a threat from an al-Qaida-inspired magazine and are attempting to do everything in our power to assist the individuals on that list to effectively protect themselves and change their behavior to make themselves less of a target," FBI counterterrorism agent David Gomez told the Daily News.
Link via the Twitter feed of Amy Alkon. Reason's Draw Mohammed efforts here.