Eminent Domaining the Canadian Border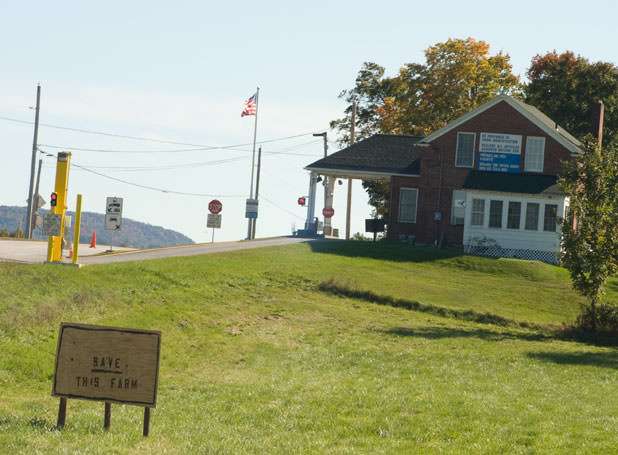 The sleepy Morses Line border crossing between Vermont and Quebec has fewer than 15,000 vehicle crossings per year. So, naturally, the Department of Homeland Security wants to improve it through property seizure:
It intends to acquire 4.9 acres of border land on a dairy farm owned for three generations by the Rainville family. Last month, the Rainvilles learned that if they refuse to sell the land for $39,500, the government intends to seize it by eminent domain.

The Rainvilles call this an unjustified land-grab by federal bullies.

"They are trying to steamroll us," said Brian Rainville, 36, a high school government and civics teacher whose grandfather bought the farm in 1946 and whose parents and two brothers run it now. "We have a buyer holding a gun to our head saying you have to sell or else." […]

Homeland Security officials counter that modernizing border facilities should be a national priority. US Customs and Border Protection received $420 million in federal stimulus funds to renovate ports of entry along the Canadian and Mexican borders.
Whole Boston Globe article here. Read another from the alt weekly Seven Days (source of the Matthew Thorsen photo above). Hat tip to reader Michael Navarette.