Get Your Gold To Go: Gold Vending Machine in Abu Dhabi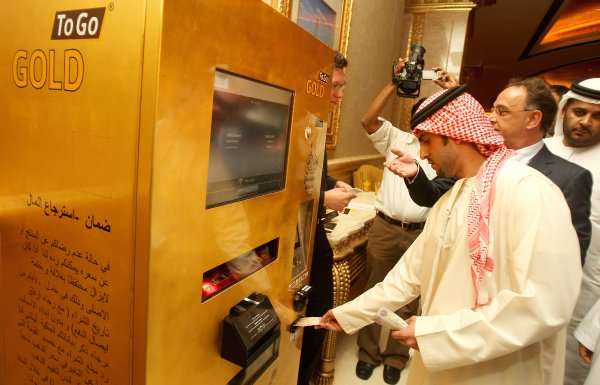 Being a goldbug has never been easier—or more fun! A new vending machine in Abu Dhabi sells gold to all comers:
GOLD To Go is a German invention that monitors the price of gold and dispenses bars and customizable coins. This is its international debut.
Follow the gold_atm on Twitter to learn when a gold vending machine is coming to a luxury hotel near you.
Gold hit $1,245 an ounce yesterday, so purchases from the vending machine won't be cheap. But in the meantime, you can start thinking about what design you want to put on your coins for when world currency markets collapse.
Via Gawker.