"I don't think me Mum will like the part about the heroin."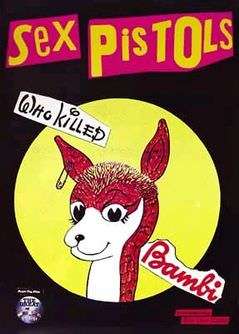 With Malcolm McLaren in the grave, Roger Ebert gives his account of Who Killed Bambi?, the aborted Sex Pistols picture that was to be scripted by Ebert and directed by Russ Meyer.
Bonus link: Tim Cavanaugh interviews Ebert about working with Meyer. The fact that Ebert refers to McLaren as "Malcolm McDowell" only enhances the conversation.
[Hat tip: Bryan Alexander.]