Without Politicians To Look After Us, Even East Coast League Hockey Is Endangered
The economics of feeder-league professional sports are undoubtedly more complex than casual observers would think. But there is, apparently, no limit to the role government plays in the Cinderella moments of even games Americans don't follow in great numbers.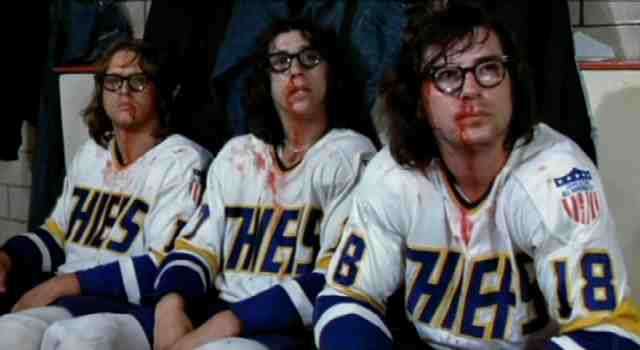 Los Tiempos de Nueva York mourns the loss of the East Coast Hockey League Chiefs of Johnston, Pennsylvania—the town that served as the inspiration/location for the George Roy Hill hockey film Slap Shot. It's news because everybody likes Slap Shot. But the Times discovers that it wasn't just the always precarious nature of minor league sports that doomed the Chiefs. Rather it was the death of Johnstown's patron in Washington, DC:
[Latecomer Chiefs fans] and others can tick off the hard times with ease, which mills closed when, when the major retail stores downtown packed up and left, and how the people left with them, dropping the city's population to about 21,000 now, less than half what it was as recently as 1970.

One bright spot was the defense contractor jobs and federal funds brought in by the powerful congressman John Murtha. But he died unexpectedly while in office on Feb. 8, a week before the Chiefs' move was announced.
You may be having trouble remembering Slap Shot's sunny vision of 1977-era Johnstown. I can't remember any time since I began breathing on Earth that anybody has said, "Ah, Johnstown, now that's a city on the grow." It's a tribute to capitalism that such a burg could have supported for so many years a hockey team in what is essentially a farm league of a farm league. Is Murtha, riding a Zamboni up in heaven, really looking down and thinking of all the Junior Stanley Cups full of pork he might still be bringing to Flood City?