This Day in History: Reason's Own David Weigel Goes WaPo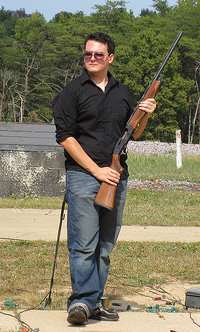 April 6, 1814: Napoleon abdicates and is exiled to Elba. In 1793: The Committee of Public Safety becomes the executive organ of the Republic, and the Reign of Terror begins. In 1830: Joseph Smith founds the Church of Jesus Christ of Latter-day Saints. In 1982: The Estonian Communist Party bureau declares the "fight against bourgeois TV" a top priority. (Thanks, Wikipedia!)
And on April 6, 2010, Reason Contributing Editor Dave Weigel launches his new Washington Post blog, Right Now.
Weigel explains his mission thusly:
The goal of this blog will be to explain what the right is doing, thinking, and planning as it hurtles toward the possible salvation of the 2010 midterm elections. That's going to mean a lot of on-the-scene reporting, interviews with the people driving this movement, and close reading of the arguments making headway among the people trying to bring the Obama era to the quickest possible end.

The comment section is yours. Let's get started.
You heard the man. Go over and check it out, commenters. He's short on comments and he misses you guys.