Anti-Deadbeatism: Not Just For Heartless Libertarians Anymore!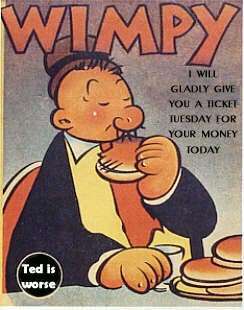 USA Today, with its Neuharthian sunniness, fine sports coverage and a business section rigorous enough that it was once called the "House of Pain" by lazy journos, never seemed like a very strong proxy for elite media opinion, and few newspapers' editorial pages are good proxies for the overall bias of the paper. Still, it's heartening to read this dissenting view on the HAMP from McPaper's ed board:
The program is actually a mosaic of different parts. It includes money to induce servicers to refinance borrowers into government-backed loans, and in some cases reduce the principle owed on some mortgages. It has a requirement that they reduce the loan payments for three to six months if the borrower loses a job. And it encourages holders of second liens to settle up.

Economically, this makes some sense…

But from a perspective of fairness and what is best for the economy in the long run, it is hard to defend. Lenders made fortunes putting people in inappropriate loans by reselling them at a profit and collecting fees as a loan servicer. Now they are getting paid to behave as they should have all along.

Giving special deals to certain homeowners is troublesome as well. What about the people who opted against buying at the top of the market? Or those who narrowly missed qualifying for this program? Certainly, they must find the concept unfair.
Next time, the editorial writer might not do so much beating around the bush before considering that maybe the mortgage borrower might have some responsibility for the mess. In fact, a little searching would reveal that the unscrupulous lender who actually hoodwinked innocent borrowers (as opposed to simply making incautious loans to willing knaves) is a pretty rare bird. But real American folks (charming people, I'm told) are said to be more sentimental about home buyers than they are about big bankers, and I will not debate their profound wisdom at these proceedings.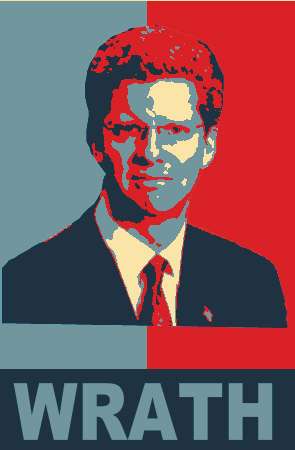 The piece gets a rebuttal, with the expansive hed "Helping Everyone," from none other than Shaun L. S. Donovan:
Families still struggle to stay in their homes, communities still struggle with foreclosures and the market still struggles with uncertain house prices. So last week, we introduced initiatives to strike at two of the most important issues impacting the housing market: unemployed homeowners and homeowners who owe more than their home is worth.

Unemployed homeowners who qualify for the Home Affordable Modification Program will get some relief while they look for work. And for those who owe more than their home is worth, we have created two options to responsibly restructure that debt. Qualified homeowners can modify their loans through HAMP, which now has an added push for lenders to write down principal balances. Or, if a homeowner has kept up payments, qualifies for a Federal Housing Administration-insured loan, and the lender agrees to write down at least 10% of the balance, he or she can refinance into an FHA loan at below the value of the home…

The administration is providing responsible homeowners opportunities to prevent avoidable foreclosures or, for some homeowners, helping them smoothly transition into rental housing. The result will be more sustainable homeownership, stable communities with fewer foreclosures, and a stronger housing market that makes your home an asset you can rely on once again.
The anti-bailout piece gets three times as many comments as Donovan's, most of them supportive. Donovan's handful of comments mostly read like this one from Orlandojon: "The author of this sack of lies must be on Obama's payroll."
You got it, Jon! Donovan is one of President Obama's All Stars, secretary of Housing and Urban Development to be exact.
So while it's cause for hope that the mainstream is catching on, it's daunting to know that people with real power still believe, in the face of four years of evidence from God Himself, that a residence can be or should be an "asset you can rely on."