ObamaCare: More Ambiguity Than a David Lynch Movie?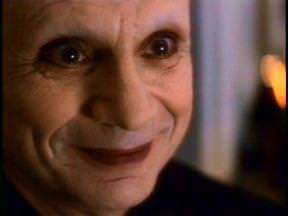 No matter how much time you spend staring at it, you can never be quite sure just what it all means. I've already asked whether the individual mandate might be unenforceable. Here are some other questions about the law and its possible outcomes:
Will the tax hikes actually raise enough revenue to cover all the planned new spending? Cato's Alan Reynolds thinks it's likely that they won't. More discussion from David Henderson here.
Presuming that it can be enforced, is the individual mandate penalty high enough to get individuals to buy in? Or will lots of people—perhaps enough to cripple the system—pay a penalty and opt out until they're sick? Lots of interesting discussion here: Bryan Caplan, Arnold Kling, Austin Frakt, Reihan Salam, Tyler Cowen, Frakt (again), Salam (again).
Will insurers take advantage of the fact that they're allowed to refuse to cover kids with preexisting conditions, despite the fact that Congress promised—and seems to have intended—otherwise? Democrats may update the law to match their promises, and insurance companies have said they won't block attempts to do so. But as Jake Tapper notes, "The law wasn't written the way it was being sold to the public."