C-B-Oh No! Budget Office Holds Up Health Reform?
According to Congressional Quarterly, it looks like there's a good chance that health care reform may be being held up by inconvenient scoring from the Congressional Budget Office. As it stands, the final text of the reconciliation bill—which would amend the Senate health reform bill—has yet to be released. Seems the reason why may be that the CBO is saying that the changes House Democrats want to make would cost too much. From CQ:
Rank-and-file Democrats did not talk about the details, but said that the CBO scores had come up short. "They were less than expected" in terms of deficit reduction, said Rep. Gene Green, D-Texas, who plans to vote for the bill.
Given other recent developments, this makes a lot of sense. Democrats have admitted that they don't yet have the votes to pass the bill, but have been saying that they expect to when the time comes. Some of those expected votes are likely provisioned on hitting certain spending and deficit reduction targets—targets which, it seems, aren't being met in current drafts of the reconciliation bill.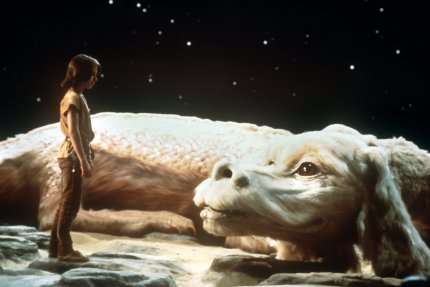 Leadership is probably constrained on the other end, too: Not only do House leaders have to hit certain spending and deficit reduction targets to appease some members, they likely have to include certain costly provisions in order to bring on others. From the sounds of it, there isn't a lot of wiggle room, and they're having trouble figuring out the right way to balance the provisions they want with the CBO's price tags.
No doubt they'll finagle and resubmit (and resubmit, and resubmit, and resubmit…) until they hit their targets. But that takes time. Which is presumably why Rep. James Clyburn, the House Majority Whip (and apparently a such a fan of The NeverEnding Story that he's pushing for a health-care themed remake set in Washington), started hinting yesterday that there may not actually be a vote by the end of the week as planned.
House leadership probably has a little bit of leeway on the timing of the vote, but delays won't help the bill's chances, and pushing past Easter could be a serious setback, perhaps even a bill-killer. Believe it or not, this debate really does have to end sometime.
I wrote about the CBO's role as legislative gatekeeper in Reason's January issue.
Update: Philip Klein has more on the specific troubles Democrats may be facing.