Roger Stone's Best and Worst Dressed Mens and Womens of 2009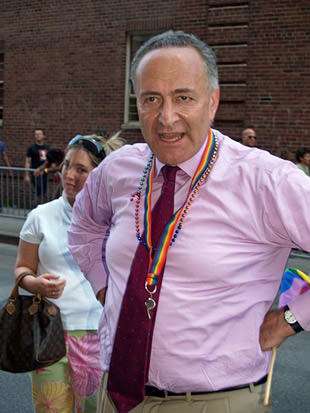 Political operative and french-cuff wearer Roger Stone has compiled his second annual best and worst dressed list. Among the best: Barack Obama, Jude Law, Halle Berry, and Rachel Uchitel.
Among the worst: Jesse Ventura, Chuck Schumer (right…and so wrong), Sarah Silverman, and Ivana Trump.
His commentary is a hoot. For instance, his great nemesis Eliot Spitzer made the list of Best Dressed:
YES Client # 9 is on the list for the second year. While we admit we'd rather see him in prison stripes, he still personifies a heavily European influenced Upper East Side gentleman. Collars a bit loose but Hermes ties and somber blues with a soft shoulder suits—a bit stiff but deeply conservative, unlike his sexual side.
And here he is on Jesse Ventura, who made the Worst Dressed:
I understand the feather boa in his wrestling days but as Jesse the body emerges as the head of the 9/11 conspiracy theorists or "truthers", he looks like a homeless Hulk Hogan on his latest cable TV interviews. The bald with a ponytail look is so…still bald. Baggy sweat pants: Good for gym, bad for National TV.
And watch Stone talk to Reason.tv about "new media and old campaign tricks" below. (Yes, he was appalled by my Simon Cowell-like T-shirt.)
For links and downloadable versions go here.