Dinosaur Rock and Dinosaur Oil: It's All Over Now, Baby Crude
The cases for oil and rock 'n' roll depletion are equally interesting to ponder and equally unconvincing.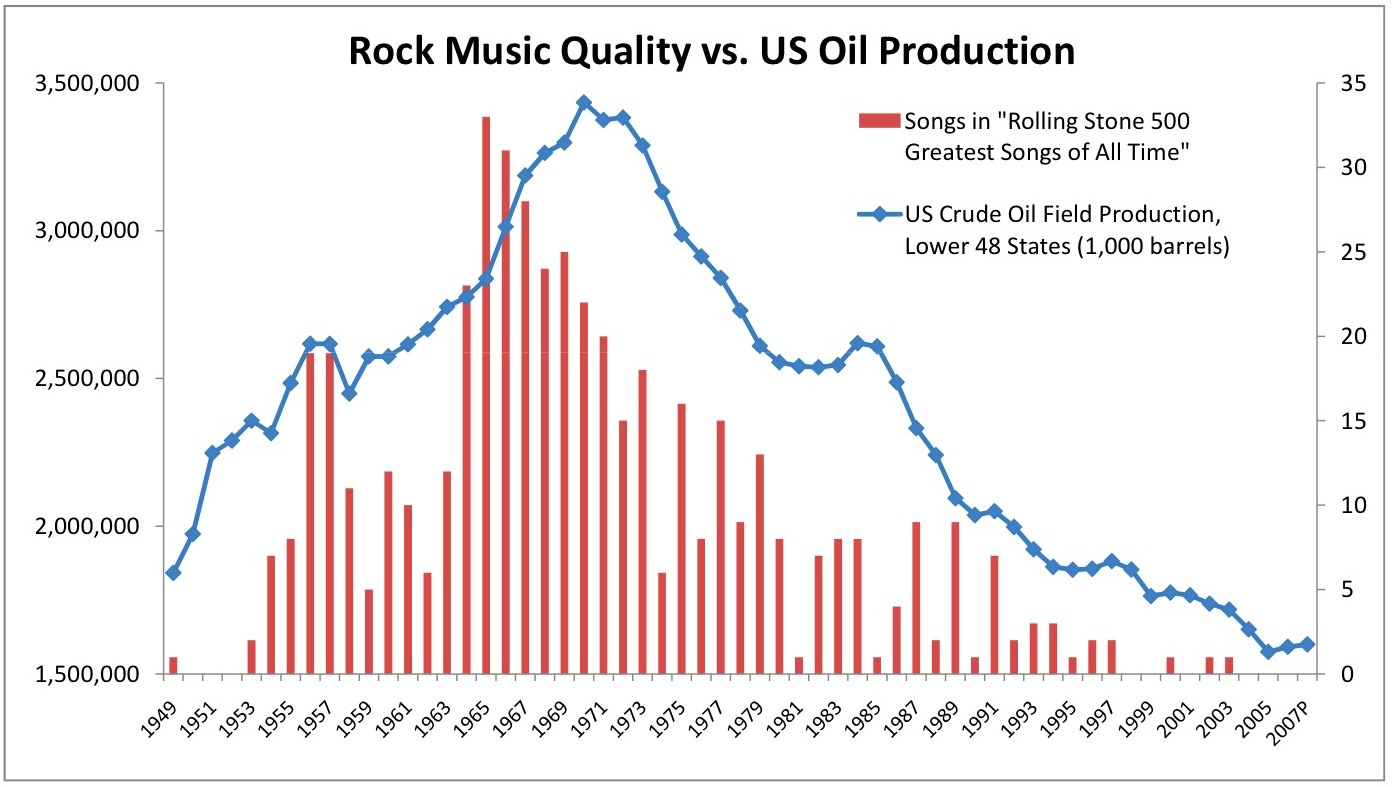 Notice that after the birth of rock & roll in the 1950's, the production of "great songs" peaked in the 60's, remained strong in the 70's, but drastically fell in the subsequent decades. It would seem that, like oil, the supply of great musical ideas is finite. By the end of the 70's, The Beatles, Led Zeppelin, Black Sabbath, the Motown greats, and other genre innovators quickly extracted the best their respective genres had to offer, leaving little supply for future musicians.