Now Playing at Reason.tv: Nick Gillespie on PJTV's Washington Watch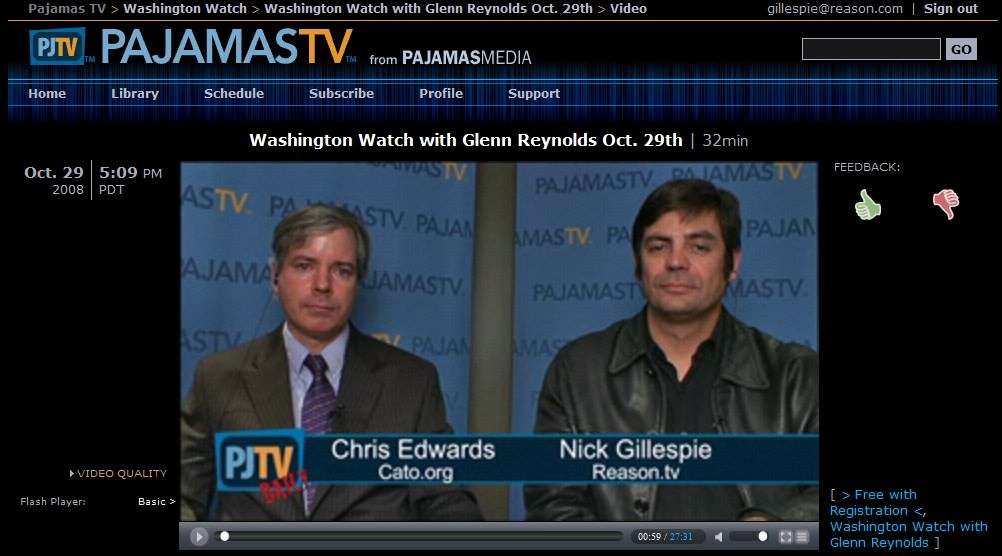 reason's Nick Gillespie recently appeared on Washington Watch, the PajamasTV web show hosted by Glenn "Instapundit" Reynolds. The topics covered including whether the bailout was necessary, how states can cope with massive funding deficits, and how the GOP will fare in the upcoming election. Appearing with Gillespie were The Cato Institute's Chris Edwards and UCLA law professor and blogger Stephen Bainbridge.
Click on the image above to watch the show (free registration required), which runs about 30 minutes.