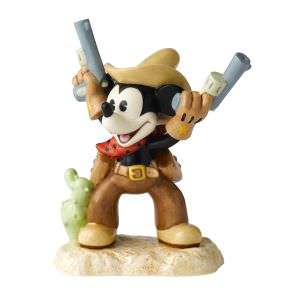 The Magic Kingdom is partially seceding from Florida—at last!—and refusing to enforce Florida's concealed weapons law on Disney turf.
Disney, which has 60,000 employees and a long-standing policy against allowing guns on its land, cites an arcane—and late-added—loophole in the new law, which took effect Tuesday.

The company's position stunned backers of the new law, who said Wednesday that they never intended to exempt Florida's largest single-site employer.

"You've got to be kidding me," said state Sen. Durell Peaden, a Panhandle Republican and one of the authors of the bill.
What's the loophole, anyway?
The bill states that property owned or leased by an employer who has a permit required by federal law to manufacture, use, store or move explosives would still be off limits. Disney has a permit for its fireworks shows.
And how did it get there?
The loophole was lobbied for by a group of lawyers that represented groups and businesses that included Disney.
Yeah. As twist endings go, that's not quite Sleeping Beauty.