The Band That Wasn't There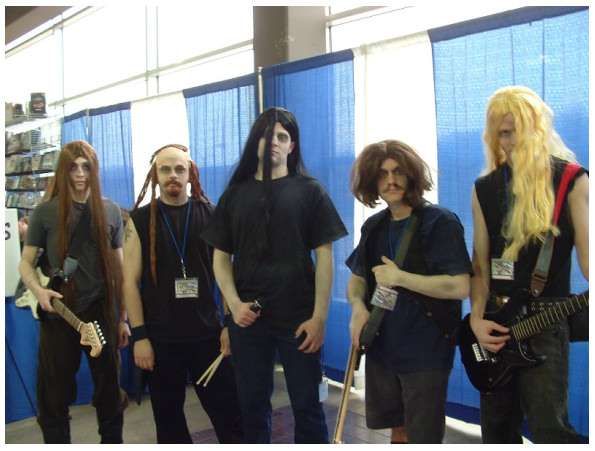 Toronto's alt-weekly NOW went to press with a surprising trifecta of heavy metal-themed features, including a lengthy profile of animator Brendon Small, creator of the cartoon Metalocalypse. Small's series follows Dethklok, a 40 percent Swedish, 60 percent American death metal band who inspire suicidal, Obama-esque devotion from their followers. So Small's next project is turning the band into a live act, while keeping them in the world of animation.
What will live audiences see when Dethklok hits town? Small describes the live show as "a big, stupid Disneyland ride, but with murder."

"There's a huge projection screen and a plot that unfolds, so there's just enough story going along to hang your hat on. The whole show is perfectly synched up to the band. There are animated comedy sketches, and each song has a little story going on. It's dynamic and stupid and funny and all that shit."

Small came up with a perfect compromise that allows him to keep his anonymity and spares him any lame stunts like dressing up in costume. Small's got too much respect for fans of the show (and himself) for that.

"Metal fans have such a fantastically strong bullshit detector that I would never embarrass myself by doing that. I'm not supposed to look like Nathan. I don't look like any of those guys. I look like Joe Regular, so I'm just supposed to sound like the band," he says.
Before we reach the Singularity, I think we'll reach the point when every trope from a pulp science fiction novel—in this case, artificially-created rock stars whom the audience recognize to be artificial—will come true.