Do You Really Want to Hurt Me?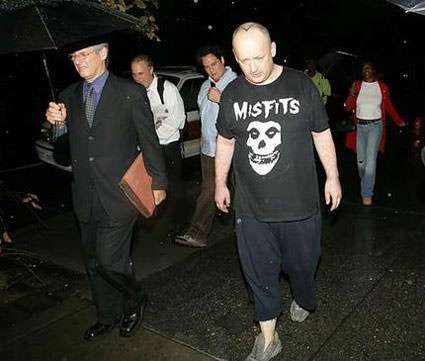 The State Department was so offended by the Home Office's decision to deny Martha Stewart a visa that it has retaliated by denying a visa to Boy George. At least that's what it looks like. Not one to fling mud, Boy George is attributing the denial to his 2005 New York arrest for possession of copious amounts of cocaine.
The former Culture Club front man had been excited as hell about performing a free concert for New York City's sanitation workers, with whom he served his court-mandated community service:
"I'm pretty devastated because I am so excited about this forthcoming tour and having my visa application denied seems unfair after I swept the streets of New York spotless. There are a number of public figures who are openly using drugs and they have no problem with immigration…
George has a good point about the sweeping, but I'm not sure our immigration policy would benefit from new regulations allowing the "deportation" of people like Courtney Love and Robert Downey, Jr. (Or was George referring to other immigrants?)
Like Martha, Boy George is a high profile celebrity with a non-violent, nonrecurring criminal history. Neither of them poses a threat to public safety or to national security—the two abstractions which both the U.S. State Department and Britain's Home Office claim to be upholding by forbidding an investor with deep pockets and a performer with a reliable fan base from stimulating their respective economies.
Here's a new slogan that both agencies could share: "Fucking with celebrities to keep you safe."