Papa Don't Preach, I'm in Trouble, Deep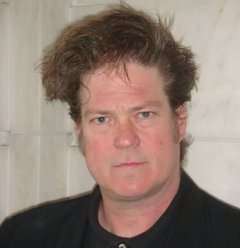 Gee, this is going to be good for Libertarian publicity. Frank Powers Jr, whose dad is a Republican candidate for Congress, is hoisting the Libertarian banner to… well, basically, to screw with his lead.
"I'm not going to say that my dad treated me bad when I was a kid," the younger Powers told the paper. "I know his policies. I'm running against someone I know."  Powers added that he may run for the Anarchist party line if he fails to secure the Libertarian party's nomination.

Frank Powers, in a statement released by his campaign, said that he has "tried very hard for many years to help my son."
This naturally leads one to asking: What's up with Stan Jones, the man who turned himself blue by drinking collodial silver and then ran for office three times on the LP ticket in Montana? Of course: He's running again.