Clean Air Calabasas Goes Soft on Smoking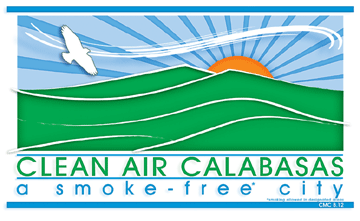 It looks like Calabasas, California, has wimped out in the competition to enact the nation's most ridiculously intrusive smoking ordinance. The Los Angeles suburb showed real promise in 2006, when it banned smoking in almost all outdoor locations. But then Belmont, a town halfway between San Jose and San Francisco, stole Calabasas' thunder by imposing similar restrictions on outdoor smoking and, in a bold, unprecedented act of can-you-top-this petty tyranny, banning smoking in apartments and condominiums. It was a challenge Clean Air Calabasas, a Smoke-Free City, could not very well ignore; to salvage its puritanical pride, Calabasas also would have to do something about people smoking in the privacy of their homes.
The result, however, is disappointing: Last week the Calabasas City Council unanimously approved an ordinance that requires landlords to reserve 80 percent of their units for nonsmokers as of January 1, 2012. The law (PDF), which was supported by the L.A. chapter of the California Apartment Association (clearly a bad sign), not only allows smokers to rent up to one-fifth of apartments; it grandfathers current tenants who smoke. According to the city's website, "smoking unit tenants will be permitted to continue smoking inside their units even if they are residing in a building designated smoke-free. Relocating to smoke-free or smoking buildings is completely voluntary." Weak. Very weak. Almost reasonable. The ordinance's one saving grace is that it "prohibits smoking on all multi-unit apartment residence balconies, porches and patios." Now there's the Calabasas I love to hate. 
[via The Rest of the Story]