From Exodus to Revelation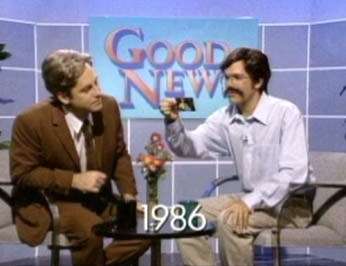 Three former leaders of Exodus—the faith-based group that helps lost souls pray the gay away—are crashing the group's annual conference by claiming the system doesn't work.
"Some who heard our message were compelled to try to change an integral part of themselves, bringing harm to themselves and their families," the three, including Exodus co-founder Michael Bussee, said in a joint written statement presented at the news conference. "Although we acted in good faith, we have since witnessed the isolation, shame, fear and loss of faith that this message creates."

Now a licensed family therapist in Riverside, Bussee left Exodus in 1979, after he fell in love with a man who was a fellow ex-gay counselor with the group. He speaks out frequently against ex-gay therapies.

"God's love and forgiveness does indeed change people," said Bussee, who remains an evangelical Christian. "It changed me. It just didn't make me straight."
In 2005 Ronald Bailey connected the dots between Exodus and (remember her?) Harriet Miers. UPDATE: My mistake. The dots didn't actually connect.