Fair Play for Cubans (and America Travelers To Castro's Tropical Prison)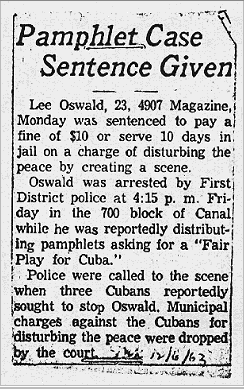 Rep. Jeff Flake (R-Ariz.) is one of the most principled–and libertarian–members of Congress. His latest gambit that's in line with "Free Minds and Free Markets"? Reintroducing legislation that would, in the words of the Wash Times ("America's Newspaper"!?!), "chip away at the Bush administration's hard-line Cuba policy" by lifting the ban on Americans traveling to Cuba.
Flake is no Lee Harvey Oswald when it comes to Cuba. He's one of the few congressmen who sees past the rhetoric (and the vituperation of South Florida pols) and understands that more, not fewer, ties to the United States always would have been the best way to destabilize the Castro regime and bring something like freedom and prosperity to Fidel's citizen-captives:
Mr. Flake, who introduced his bill with House Ways and Means Committee Chairman Charles B. Rangel, New York Democrat, said that nearly 50 years of the current policy have "done little" to bring democracy to Cuba.

Instead of aiding democratic reform, the policy has given Cuban President Fidel Castro "a convenient scapegoat for his own regime's failures," Mr. Flake said.
Here's hoping the travel ban is lifted. And then the trade embargo. It's all too little, too late for at least a couple of generations of Cubans. But it's still better than the status quo.
Flake disses his GOP in the December 2006 issue of Reason here (scroll down).
He talked with Reason in 2001 about being a Mormon missionary here.
Flake gets "purged" by GOP leadership earlier this year for sticking to principles over partisanship.
Reason on Cuba policy here and the reality of life under Castro's horrific regime here and here. Castro vs. baseball historian here.
Bonus: The cover story of our March print issue, on newsstands next week, is about how Castro used The New York Times and other media dupes in his rise to power. If you subscribed to Reason for less than $20 a year, you'd have that story delivered to your door.