The Volokh Conspiracy
Mostly law professors | Sometimes contrarian | Often libertarian | Always independent
The New York Times lists sixteen news stories above the attempted murder of a Justice.
If you log onto NYTimes.com now, and check above the fold, you will see a lovely story about the Jurassic Park cast and Kelly Clarkson's performance. If you scroll down, down, down, down, down, you will find a story about the attempted assassination of a Justice. By my count, the Kavanaugh assassination attempt is perhaps the sixteenth most important news item of the day! Oh, and according to the Washington Post, Kavanaugh and his family were home last night.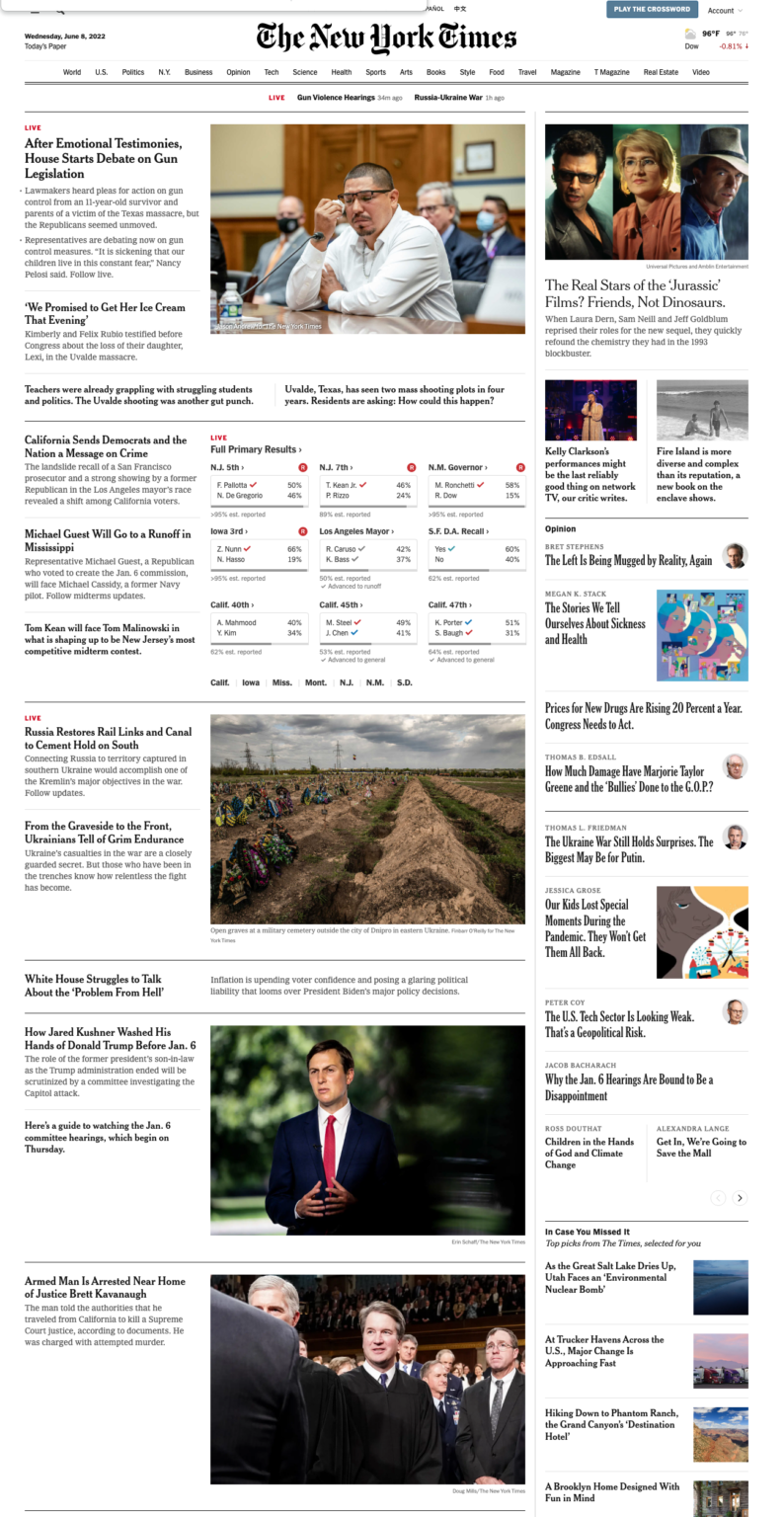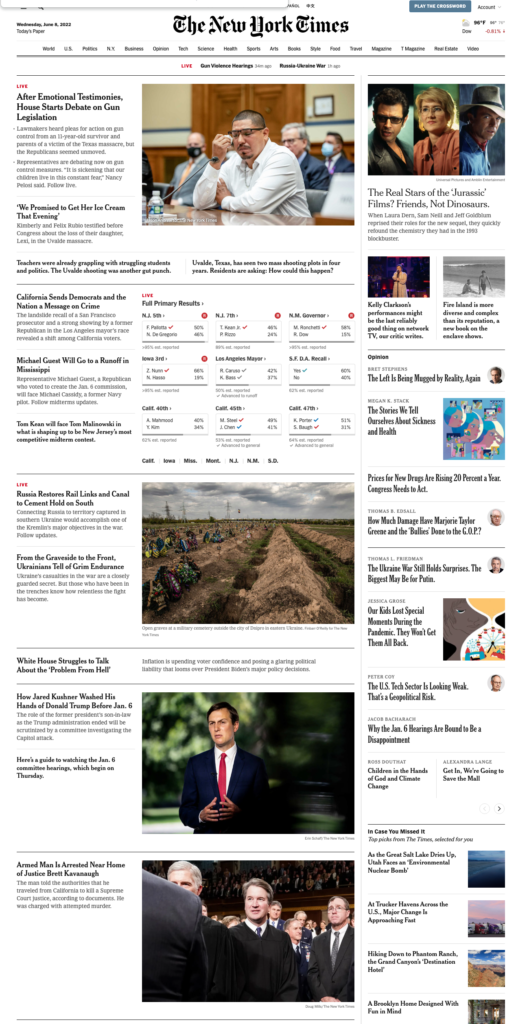 I agree with Nate Silver.
I don't agree at all with blaming the leak for it, but yeah it's sort of crazy that it's not being treated as a bigger story (NYT homepage screenshot presented for posterity). There's often more bias in which stories are deemed to be salient than how they're written about. pic.twitter.com/aNJZAdmUG8

— Nate Silver (@NateSilver538) June 8, 2022